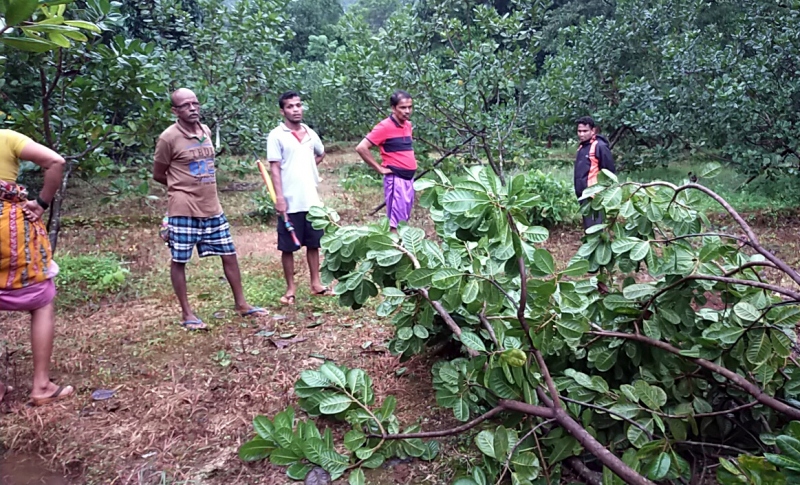 VALPOI
Wild animals like wild boar, monkeys and bison have continued to damage crops in many parts of Sattari and in yet another incident, cashew plantations were reportedly destroyed by bison in Mauxi-Sattari.
Arjun Desai said he had been involved in his cashew plantation since the past four years and added that bison had destroyed his plantation, causing him a considerable loss in time, money and effort.
"There are many cashew plantations in the area and bison can destroy those plantations as well," said Desai.
Other locals have now demanded action by the forest department to safeguard their crops from animals like wild boar, bison and monkeys.
Welcoming the State government's plans to expedite the process to declare wild boar as vermin, the locals have appealed to authorities to also include bison and monkeys as vermin, given the damage to their plantations.