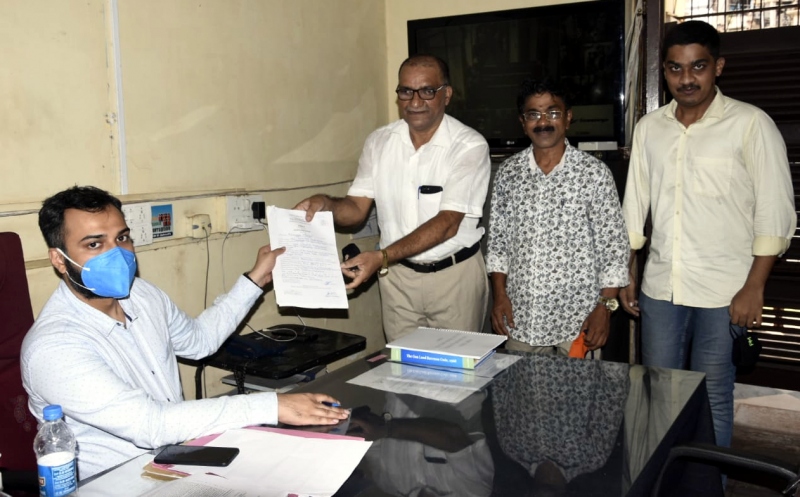 VASCO
Thirty-seven candidates filed nominations from different wards for elections to the Mormugao Municipal Council (MMC) on Wednesday, the penultimate day to file nominations, taking the total number of nominations to 129 to date.
Prominent amongst the candidates who filed their nominations included outgoing councillors Sarita Palkar (Ward 4)and Saifullah Khan (Ward 12).
Others who filed their nominations on Wednesday were Seema Kinlekar (Ward 4), Shamir Khan (Ward 7), Yogita Parsekar (Ward 9), Suchita Shirodkar and Sarina Gauns Khan (Ward 10), Narayan Borkar, Sheetal Narvekar, Raviraj Redkar, Effie Fernandes and Sebastiao Dsouza (Ward 11), Surendra Chodankar (Ward 12), Shami Salkar, Rochana Borker and Shalaka Kambli (Ward 13), Rupesh Naik (Ward 14), Rochana Borker (Ward 16), Samina Shaikh, Heena Khan, Neny Dsouza, Riyaz Khadri and Rupesh Satardekar (Ward 17), Snehal Korgaonkar and Pooja Naik (Ward 19), Shraddha Mahale, Sabina Sayed, Sneha Fondekar (Ward 21), Sudesh Bhosle and Rupesh Shivlingkar (Ward 22), Santosh Kerkar and Vinod Kinlekar (Ward 23), Catarina Xavier (Ward 24) and Gracious Coutinho, Urmila Salgaonkar, Surendra Madkaikar and Sulaksha Naik (Ward 25).