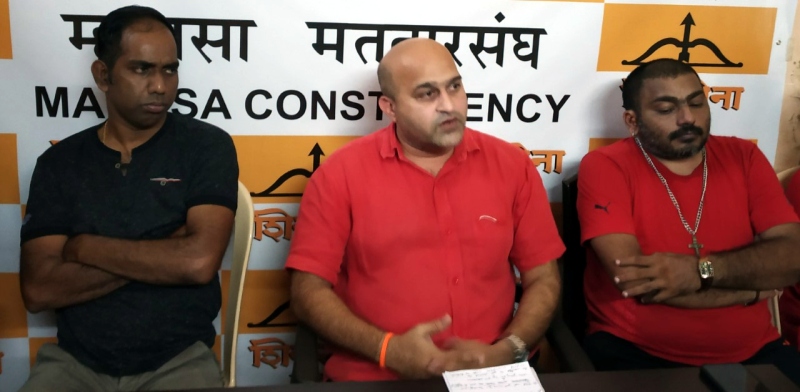 Photo Credits: Agnelo Pereira
MAPUSA
Shiv Sena State President Jitesh Kamat said the BJP-led government was good only at laying foundation stones and most of the works taken up by the government have remained incomplete in Mapusa.
Kamat, on Wednesday, also said local MLA Joshua D'Souza was probably suffering from selective amnesia when it came to development works being done in town.
"This BJP-led government has the habit of only laying foundation stones. There is no work worth its salt that has been done in Mapusa. From sewerage network to bus-stand, most works in Mapusa are incomplete," Kamat said.
The Shiv Sena President along with other party members was addressing the media in Mapusa.
Speaking further, Kamat said that sometime back, local MLA Joshua D'Souza had admitted that no development could be carried out in Mapusa because of the Covid crisis and the excessive rainfall experienced in the State.
"Now, he comes out with a hat and extracts works of Rs 140 crore from it to woo the voters for the upcoming election," he said.
"When it comes to development, they blame the Covid but while holding election meetings the Covid does not affect them," he added.
He further said that most of the internal roads in Mapusa have been in very bad condition and urged the government to fix the roads first.