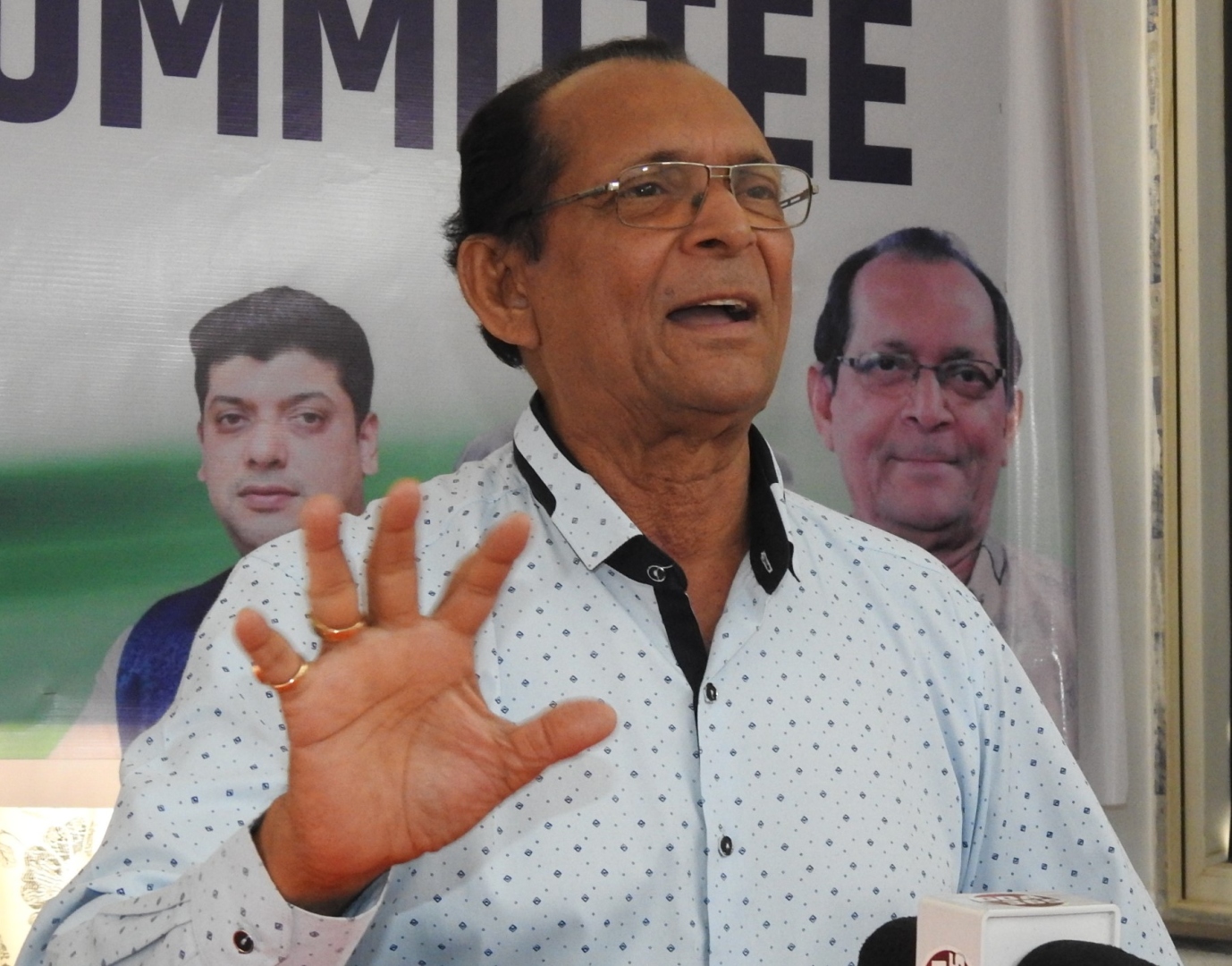 MARGAO
Saying the government is not involved in the smuggling of food grains across the borders, newly-appointed Chairman of Food Corporation of India (FCI) Goa unit, South Goa MP Francisco Sardinha on Wednesday has told officials of the FCI as well as Civil Supplies department to write to the FCI to send to Goa the actual requirement of food grains for distribution at the fair price shops so that excess quota does not lie at the warehouses for want of takers.
Sardinha further told the officials to ensure that the people of Goa receives good quality food grains.
After taking over the reigns of office, Sardinha had a joint meeting with officials of FCI and Civil Supplies at the South Goa district Collectorate to review the quota of food grains received by the state.
"During the meeting, the officials briefed me that Goa is utilizing only 50 per cent of the quota of food grains sent to the state. If the quota is not lifted by the fair price shops, it will only get stocked and spoiled. Hence, I have told the officials to immediately write to the FCI officials to explain them the ground reality and explore the possibility of lifting the actual quota utilized by theSstate", he said, saying that getting the required quota of food grains will stop the misuse of the same.
Earlier in the day, the South Goa MP said the government may not be involved in the smuggling of food grains racket unearthed by the police department last week. "I have been told that the certain unscrupulous fair price owners were resorting to the practice of selling the food grains. This has to stop", he said.
Calling for checks and balances and streamlining of the system to prevent smuggling of food grains across the borders, the newly-appointed FDI Goa Unit chairman said effected system will check misuse the food grains.
He made an appeal to the State Agriculture Minister to make agriculture viable in the state and encourage the youth to take up farming. "I was instrumental in setting up the Goa Meat Complex to ensure slaughter of animals and supply of beef meat in the state. Today, the Sanjivani sugar factory and the Benaulim prawn hatchery have become white elephants. We should ensure that agriculture is made viable", he added.
Meanwhile, the South Goa MP, who has been appointed the chairman of BSNL Goa state, has called upon the officials to streamline the BSNL network in the state. "I know there's opposition to towers in the state. But at the same time, the BSNL officials should work hard to improve connectivity by convincing the people. We have three mobile towers in the Goa Medical Hospital Complex. Hence, people should also understand that tall towers may not result in radiation," he added.