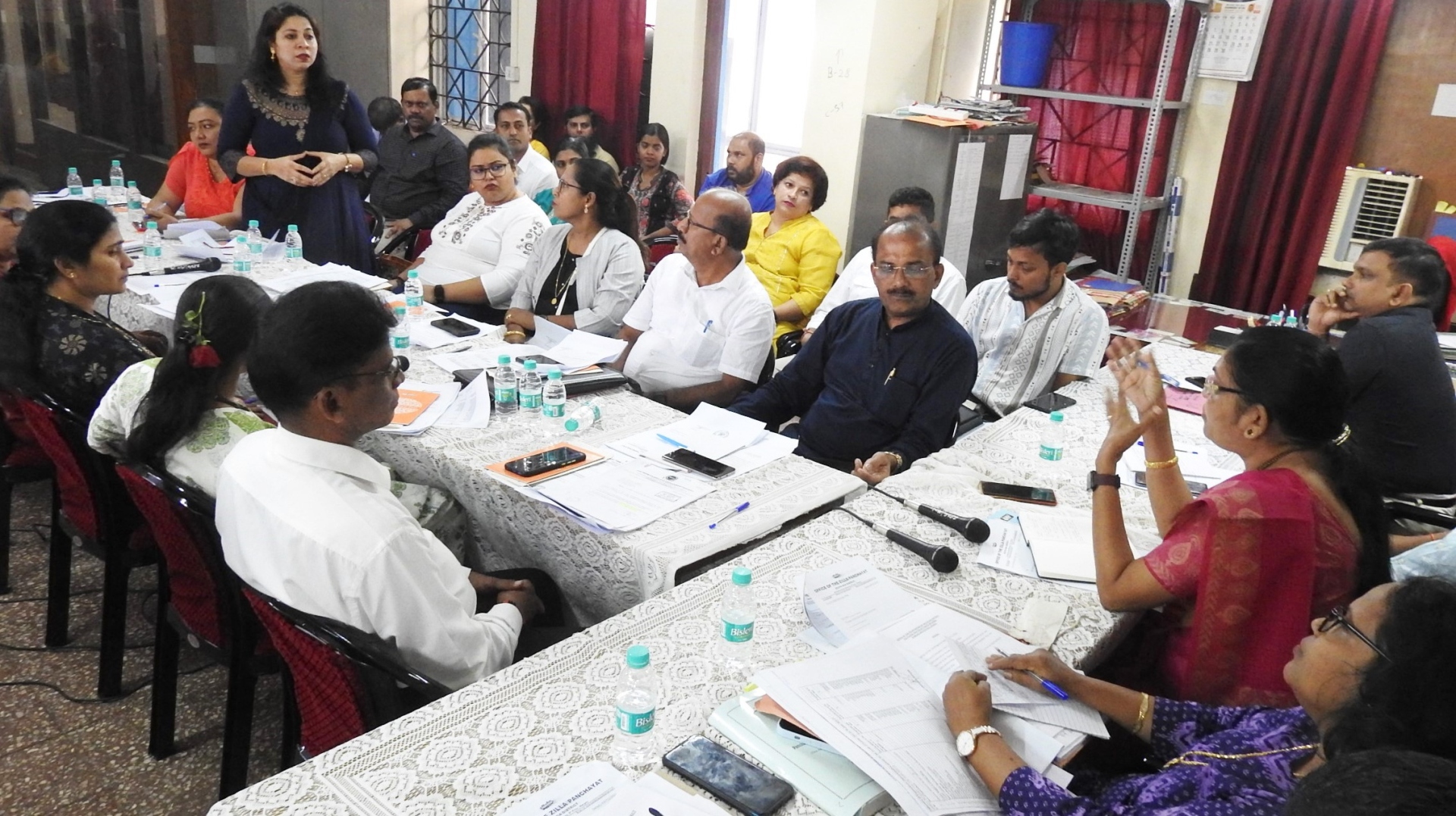 Photo Credits: Santosh Mirajkar
MARGAO
There is no provision to take up garbage management works in Zilla panchayat constituencies since the work falls in the domain of the local panchayat bodies.
This was the reply given by South Goa Zilla Panchayat Chief Executive Officer Florina Colaco to a query by Curtorim ZP member Michelle Rebello seeking to know whether there's any provision for funds under the Zilla Panchayat to take up garbage management works in the ZP constituencies.
Meanwhile, the South Goa ZIlla Panchayat has adopted a resolution to name the six-lane Zuari bridge after former chief minister late Manohar Parrikar. Zilla Panchayat members pointed out that credit goes to the former chief minister for ushering in the state development with central funds, pointing out that a new Zuari bridge was long overdue.
ZP Chairperson Suvarna Tendulkar pointed out that the South ZP has received additional funds amounting to Rs 2.80 crore under the 15th Finance Commission after the ZP body utilized the first lot of development grant.
She said the ZP had floated tenders to take up around 284 projects in the South Goa district of which 161 are completed, while others are in progress. She said around 35 new tenders have been floated by the body.
The ZP Chairperson pointed out that the administration has moved a file for renovation of the South Goa Zilla Panchayat official functioning from the Old Collectorate building.
"There was a need for renovation since there was no proper sitting place for the members. The PWD has prepared the estimates and the file has gone to the panchayat Director for approval", she added.
The issue of contractors not executing work on time once again figured at the meeting, wherein members called for action against the erring contractors.
Chairperson Tendulkar later pointed out that not all the contractors are bad, adding that there may be a few who have delayed execution of projects.
Members including Velim ZP member Julio Fernandes raised the question of posting a doctor at the Velim health office, pointing out that people of the village are forced to travel to Balli for the health and medical needs.