Bakers claim outsiders ruling 90 per cent of the biz, but quality of bread pathetic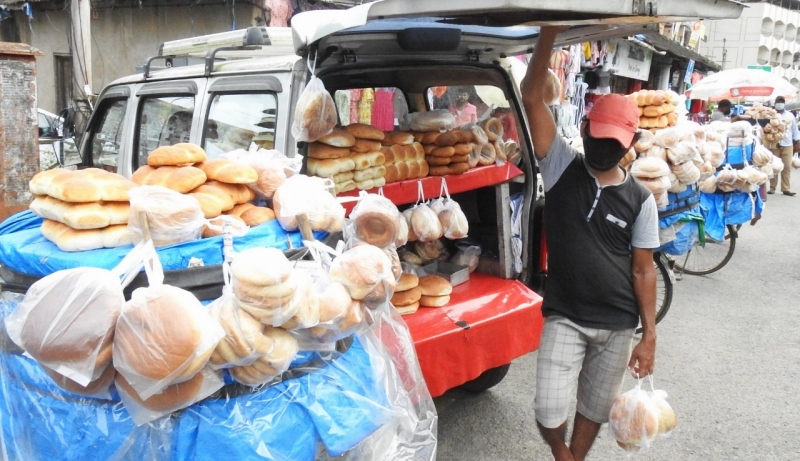 MARGAO
The humble pao will now become dearer by one rupee from October 2 as the All Goa Bakers' and Confectioners' Association has announced the hike in the price of the common man's early morning
bread to Rs 5 per unit.
While the pao weighing 50 grams will be sold in retail at Rs five per unit, the bakers will sell Pao in the wholesale market at Rs four.
"The bakers have been left with no option but to effect the marginal hike. Our business and occupation is on the verge of collapse. It may even become extinct in the coming years," asserted Association President Peter Fernandes, while addressing the media in the city here on Wednesday.
Maintaining that pao was available in the market for Rs 4 in the retail market over the last seven years, Peter said the bakers are forced to effect hike taking into account the high production cost, including cost of firewood, encroachment into the business by outside bakers etc.
"Pao and bakery business are no more profitable. Because of this situation, our children are migrating to the UK and changing their occupations", he added.
Making a fervent plea to the government and the elected representatives to intervene and protect the traditional occupation, Peter has warned that the Goan pao will become extinct in the coming years.
Talking about the competition the traditional occupation is facing from outside bakers, Peter said people from outside are setting up shops in the state and selling cheap bread. "The bhumiputra bakers bring out a quality product, but these bakers from outside sell bread at a cheap rate without maintaining the quality," he said, lamenting that bakers from outside the state are now setting up shop in the villages.
He added: "Almost 90 per cent of the business is now run by outsiders. Even the remaining bakers are on the verge of going out of business. The traditional bakers are facing a host of issues. They need protection from the government," he added.
Lamenting that the government has not acted on their charter of demands submitted in January last, Peter said the government should come out with a scheme to revive the traditional occupation. "We have issues over firewood, labour and taxes. We have issues
over toddy, which adds quality to the pao. To tide over the toddy shortage, we have suggested to the government to go for the dwarf variety of coconut, which will not only give high yield, but make it possible to tap toddy from the ground," he added.
Meanwhile, the All Goa Baker's and Confectioners' Association will offer a thanksgiving Mass at the Holy Spirit Church, Margao, on October 2 to mark the International Day of Bakers.