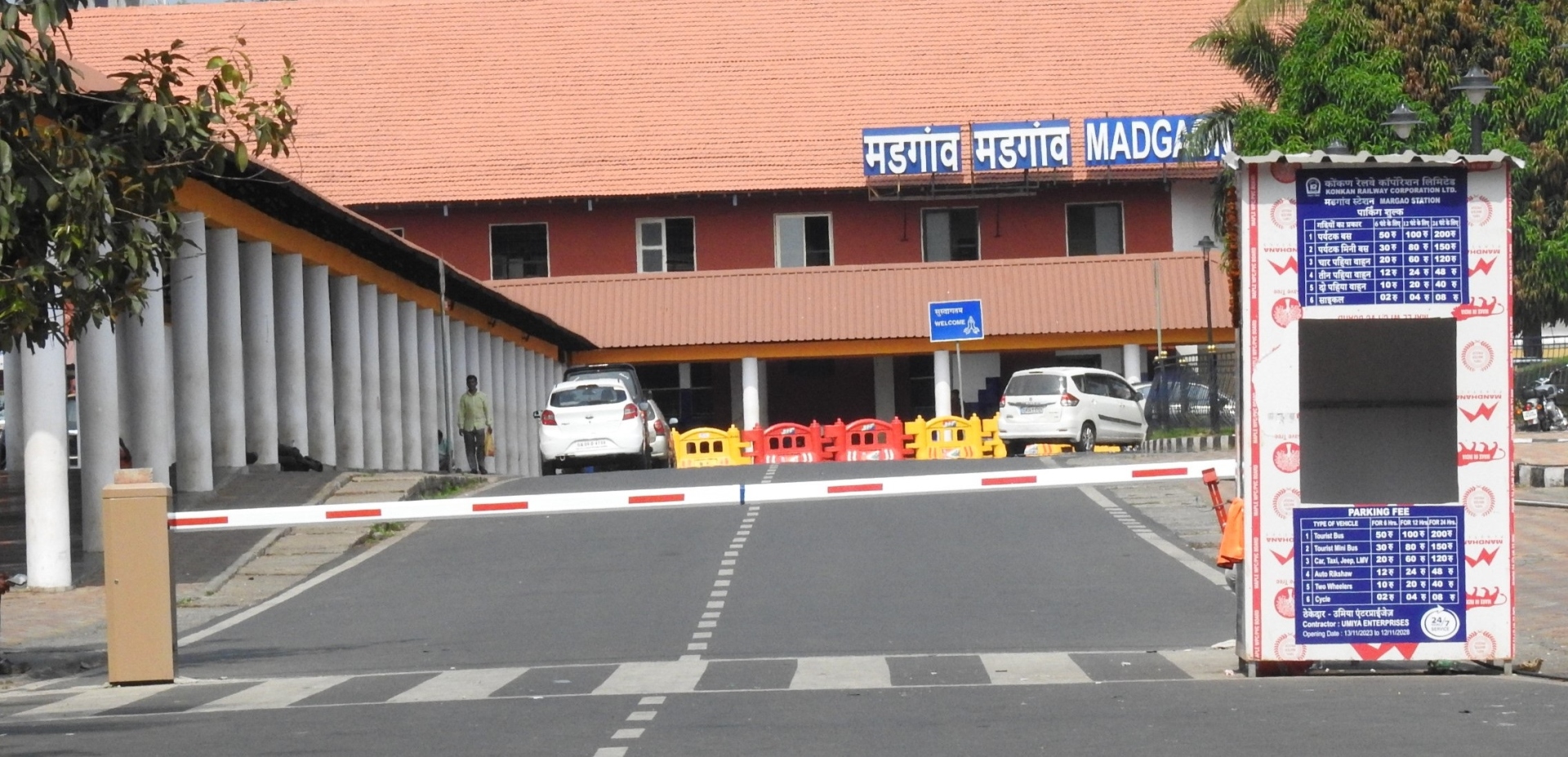 Photo Credits: Santosh Mirajkar
MARGAO
The Konkan Railway Corporation has said the new access parking system implemented at the Margao railway station has been kept on hold till the time the system is streamlined.
Konkan Railway senior officer Baban Ghatge told the media that the contractor has been told to revert to the old system wherein the parking charges are applied for those who park their vehicles at the Margao railway station premises.
Explaining the access pay parking system implemented by the Konkan Railway, Ghatge informed that the system entails levying parking fees on people coming to the railway station to drop off and pick up their relatives if they stay beyond 10 minutes. "There are absolutely no parking fees for those who come to the station to drop off and pick up their relatives within 10 minutes. We have set up a computerised system wherein the party will be given a slip at the entry point and the same will be cross-checked at the exit gate. They will have to pay the parking charges if they cross the 10 minutes," he stated.