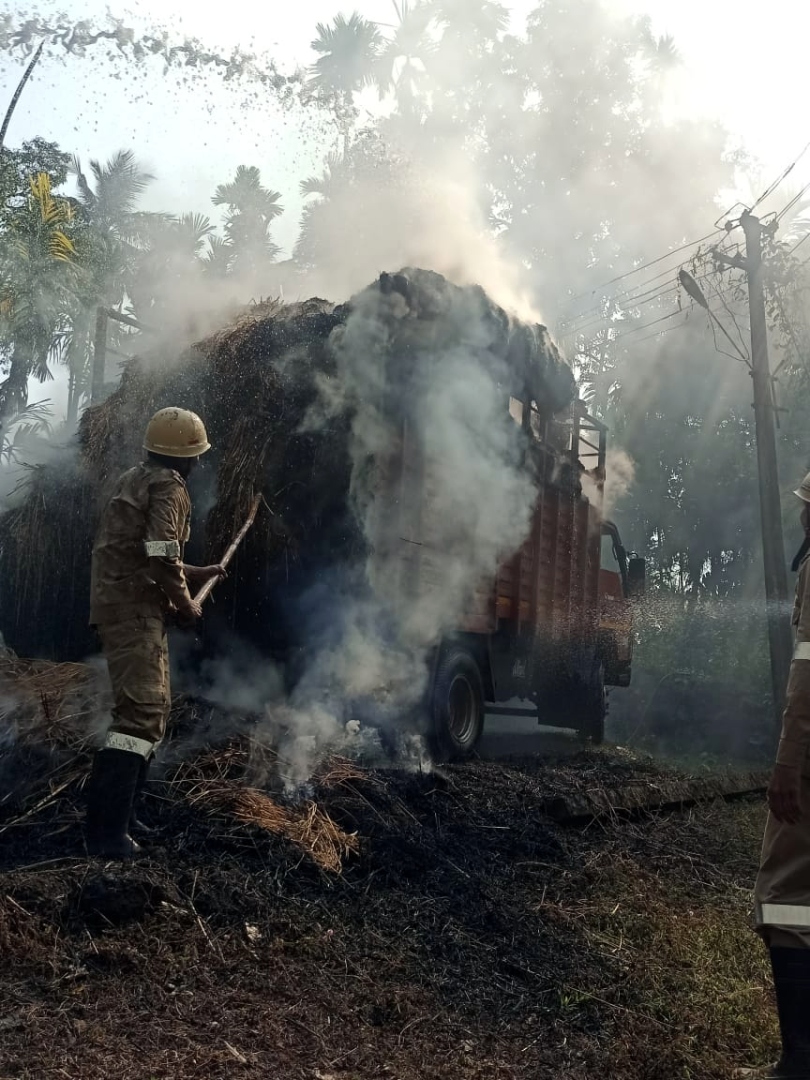 Photo Credits: Uday Sawant
VALPOI
A pickup transporting hay caught fire at Nagargao in Sattari on Tuesday evening. The pickup was travelling from Nagargao area to Dharkhan village when the vehicle caught fire at about 2.50 pm.
Locals initially tried to extinguish the fire but when they were unsuccessful, they alerted the Valpoi fire station.
A Valpoi fire tender went to the site and Leading Fireman Krishna Naik, Arvind Desai, fire fighters Adam Khan, Gangaram Pavne, Kalidas Gawkar and Amol Chorlekar took part in the operation for about 90 minutes before they extinguished the fire.
While it was unclear how the fire started, the losses have been estimated at Rs 15,000, the fire station.
"Fortunately, only the hay caught fire and we managed to save the vehicle from getting destroyed," said Leading Fireman Krishna Naik.