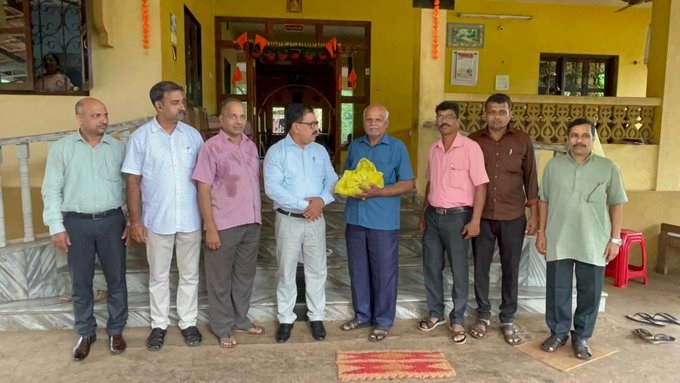 PANAJI
In a startling discovery, a horticulturist from Nanora-Sattari Vishnu Joshi discovered hundreds of copper coins suspected to be from the seventeenth century Portuguese era in his cashew orchard on Wednesday.
According to Joshi, the copper coins numbering 826 were stored in an earthen pot. He said, he accidently found these copper coins when he was engaged in cleaning work at his cashew orchard.
A preliminary estimate done by the State Archives and Archeology department officials, the coins could be as old as from the 17th century.
Joshi has handed over all the coins he found in the earthen pot to the Archives and Archeology department which will examine them for their exact dating.
The Archives and Archeology officials say the coins could throw up more details of the trade and economy of the times in Portuguese ruled Goa of the time.
Joshi handed over the coins to the department in the presence of Archives and Archeology Minister Subhash Phal Dessai.
Under Indian law, treasure trove (buried treasure that is hidden and has been lost or forgotten) is considered to be the property of the government. The law requires anyone who discovers such treasure to report to the authorities.