Heated exchange between block leaders, Tawadkar's supporters; Block chief downplays incident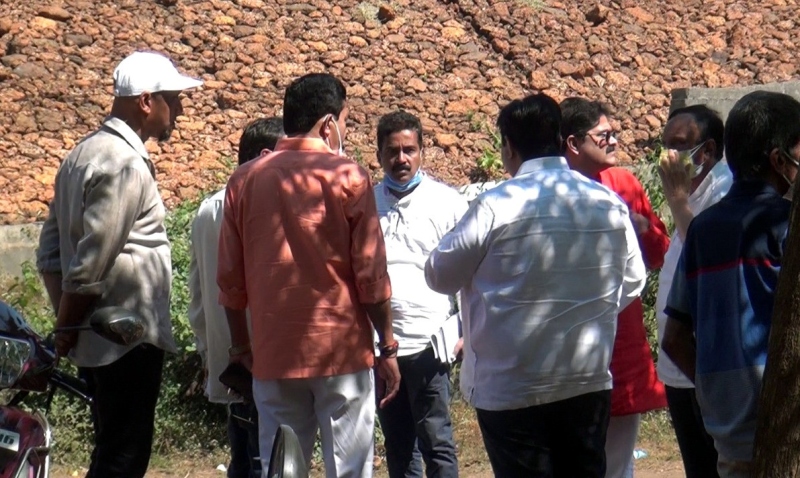 CANACONA
A heated exchange nearly ended up in a fistfight as party workers of rival leaders sparred at a closed-door meeting by BJP's Central leaders to bring unanimity once the saffron party ticket is announced for Canacona constituency.
BJP State Secretary Sarvanand Bhagat and Canacona BJP Block President Nandip Bhagat, however, downplayed the incident and claimed everything is "normal", adding that central leaders guided the karyakartas on their role from the time the party candidate is announced till the elections are conducted.
According to sources, tension had been brewing since Wednesday when the BJP had conducted a "secret ballot" in Margao to gauge the preference between Canacona BJP MLA Isidore Fernandes and BJP State Vice-President Ramesh Tawadkar for the Canacona seat.
Virtually all block committees in Canacona had been unhappy over the manner in which everyone present in the hall was allowed to vote without ascertaining if they were eligible to vote in the first place.
Sensing tension among party workers and fearing a revolt among rival groups if the candidate of their choice was not announced, the BJP election leadership deputed election incharge and former Karnataka MLA Sunil Hegde, Maharashtra MP Manoj Kotak and Raghunath Kulkarni along with BJP State Secretary Sarvanand Bhagat to Canacona to pacify the unhappy party workers.
During the meeting, sources said rival party workers entered into a heated exchange of words and at one point, a fistfight nearly took place between block leaders and supporters of one candidate.
After a few minutes, the situation was brought under control after the two central leaders pacified the karyakartas and advised them to work for the party, irrespective of who gets the ticket and then went on to explain the party's strategy.
Hegde is also believed to have told the karyakartas not to clash for the sake of leaders, but that they should work for the upliftment of the party.
He clarified that he had not arrived in Canacona to finalise ticket but to guide workers on the strategy to be followed once party ticket is announced.
Later, while addressing media persons outside the meeting hall, BJP State Secretary Sarvanand Bhagat and Canacona Block President Nandip Bhagat did not make any reference to the trouble inside the hall and claimed that the meeting was conducted smoothly.
They stated that the block leaders and a few karyakartas and supporters of a particular candidate were advised to bury their differences and to work for the party's success at the elections.
When asked if the fiasco of the 2017 elections would be repeated, whereby Tawadkar had stood as a rebel candidate after being denied the ticket and ended up splitting the BJP votes to give Congress a victory, Bhagat said: "No chance. One will get the ticket and another claimant will work for the official candidate."