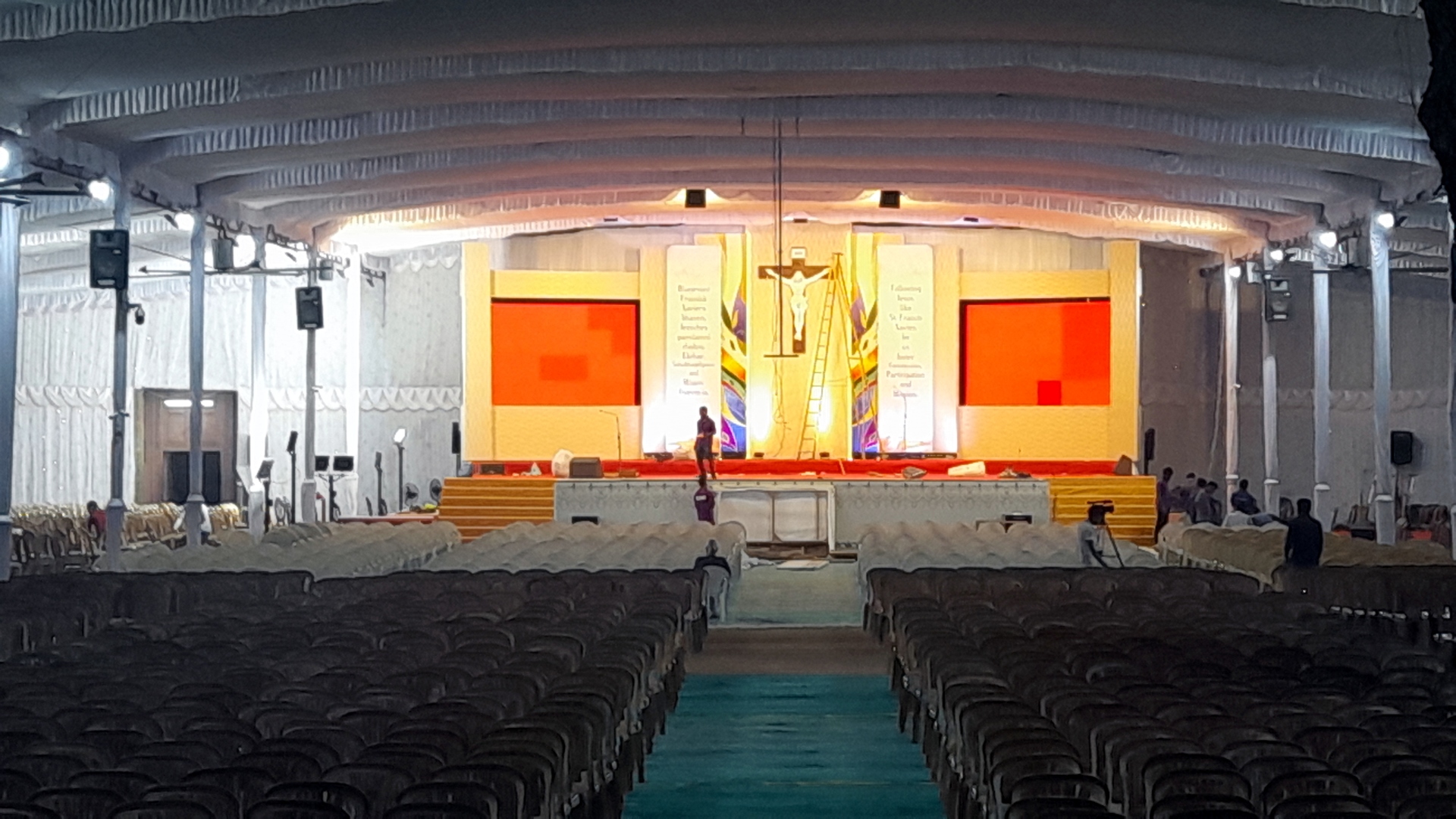 Photo Credits: Manuel Vaz
Old Goa is all set to host the Novena and Feast of St Francis Xavier from Thursday, even as the Maddi preceding the Novena was blessed on Monday.
When The Goan visited Old Goa late Wednesday evening, it was seen that the pandal was installed outside the Basilica of Bom Jesus, with the seating arrangements also setup.
The main altar was almost complete with the workers giving it the finishing touches.
The Masses on the first day of the Novena begin at 6 am followed by Masses at 7.15 am, 8.15 am,, 9.30 am, 10.30 am, 3.45 pm, 5 pm, all in Konkani and 6 pm in English.
However, the overcast weather conditions prevailing on Tuesday and Wednesday, would be a matter of concern as last year the rains had resulted in damage to the pandal, forcing some masses to be celebrated inside the Basilica.
Meanwhile, the police personnel have been posted in and around the feast venue to ensure smooth functioning.
Also, the traffic police are gearing up for ensuring smooth flow of traffic during the entire duration of the Novena and Feast.
Already, the North Goa District Magistrate has notified traffic diversion during the Novena and Feast with certain roads being marked as one-way.
Parking areas have also been cleared be it at the Bhakia property, GTDC property, behind the Basilica of Bom Jesus and other areas.
The stalls at the fair are also being setup with some selling local sweets and grams already starting operations.