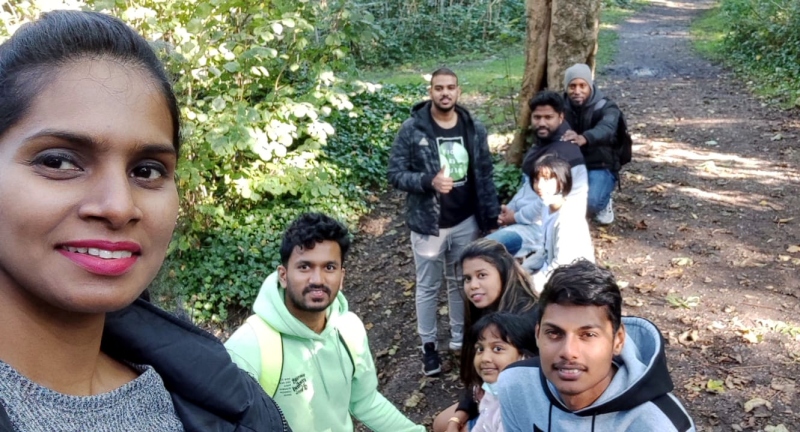 PANAJI
Two groups of Goans in the UK joined the Goa Ecology's - Creation Walk and organised a Swabhimani Padyatra in Hounslow-UK as an initiative of Season of Creation 2021.
One group of 9 UK Goans got together and walked for almost an hour through the Donkey Woods park in Feltam-London.
"It was a walk of Self Dignity admiring the beauty of creation around us and remembering our beautiful Goa with lush greenery, streams, forests etc. Though we are miles apart from Goa yet our heart is in Goa," said Mercy Fernandes.
Added Ashford Fernandes: "We love our Mannkulem Goem and wherever we will be, we will raise our voices as Goans and always pray for the protection of Goa and Goans."
Another group of 6 Goans walked around 3 kms through the Jubilee Park in Slough London. "With the Peace Walk or Xanti Padyatra held last year, we Goans in the United Kingdom had come together to show our concern for mother nature," said Shogun Fernandes.
"It was also to show our love and solidarity, towards Goa and those who organised the walk to spread awareness and showing concern towards the need to protect Goa's environment. This year, we joined the Swabhimani Padyatra from a distance."
"Even in distance, we want to show our love and respect for our motherland and spread the message to the entire world to raise voices over unsustainable development which would cause destruction of environment," Shogun added.
Incidently, all three are overseas members of the Chicalim Youth Farmers Club, which joined hands with Goa Ecology's – Creation Walk and organised a 'Swabhimani Padyatra' in Chicalim on October 3.
The Archdiocese of Goa and Daman is currently celebrating the Season of Creation Week from October 3 to October 9 with a number of activities and as part of this programme, the Goa Ecology has organised a 'Creation Walk'.