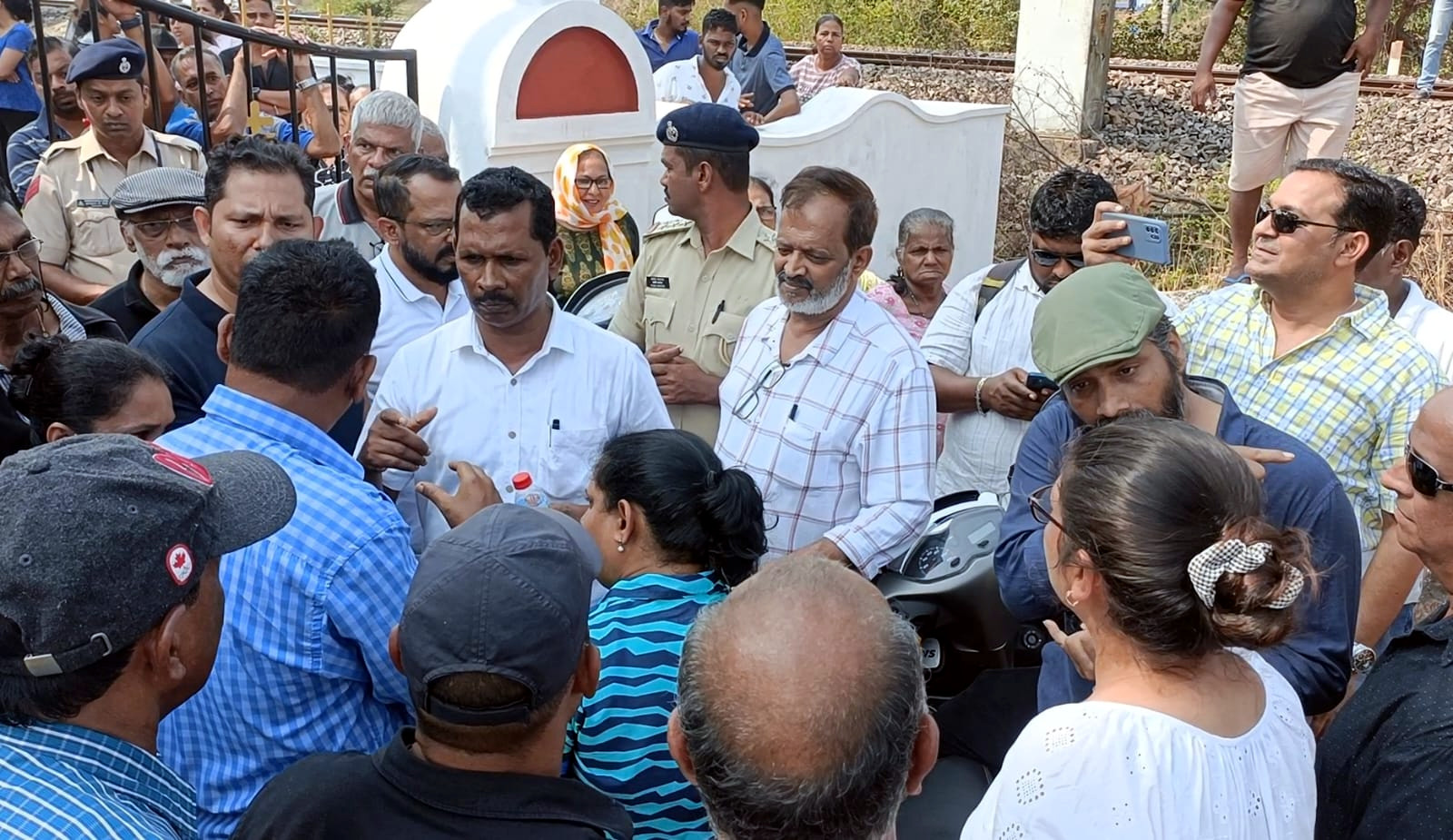 VASCO
Cortalim MLA Anton Vas on Saturday said a long-pending demand of Arossim locals for an underpass will be taken up and also assured a boxed culvert at the site for free flow of drainage water.
Vas was speaking to reporters after carrying out a joint inspection with railway officials in the presence of Cansaulim Sarpanch Savio Pereira, other panch members and a large number of locals.
Chaos prevailed as locals were split in two groups and though both groups began demanding an underpass, one group maintained that they would not allow double tracking in return for the underpass.
After a joint inspection, Vas maintained that the demand for an underpass from people was pending for several years but had not been taken up all these years.
"I have arrived at the site for a joint inspection based on a request by Cansualim panchayat stating that the villagers are agitated for the last two days over allegations that drainage have been blocked by the Railways," said Vas.
"I have personally seen that the pipes installed are small and it will be difficult for water to flow and I have instructed the Railways to provide a box culvert at this location to facilitate free flow of water and the Railways have already agreed to this. We will also sit and discuss to plan the flow of water after the box culvert is taken up," said Vas.
"Secondly, there is a long-pending demand for an underpass at this location but this demand has not been met till date. I will get this fulfilled after discussing with the Railways and personally following up with Chief Minister Pramod Sawant," said Vas.
Cansaulim Sarpanch Savio Pereira said it was the demand of the people to have an underpass and culvert at the site.
"We need an underpass because of various reasons as many a times we cannot move towards the hospital for a medical emergency due to the level crossing signal gate and we cannot reach on time. We have a chapel and people face hardships because people have to cross the tracks. The underpass will resolve the issues and help save lives," said Pereira.