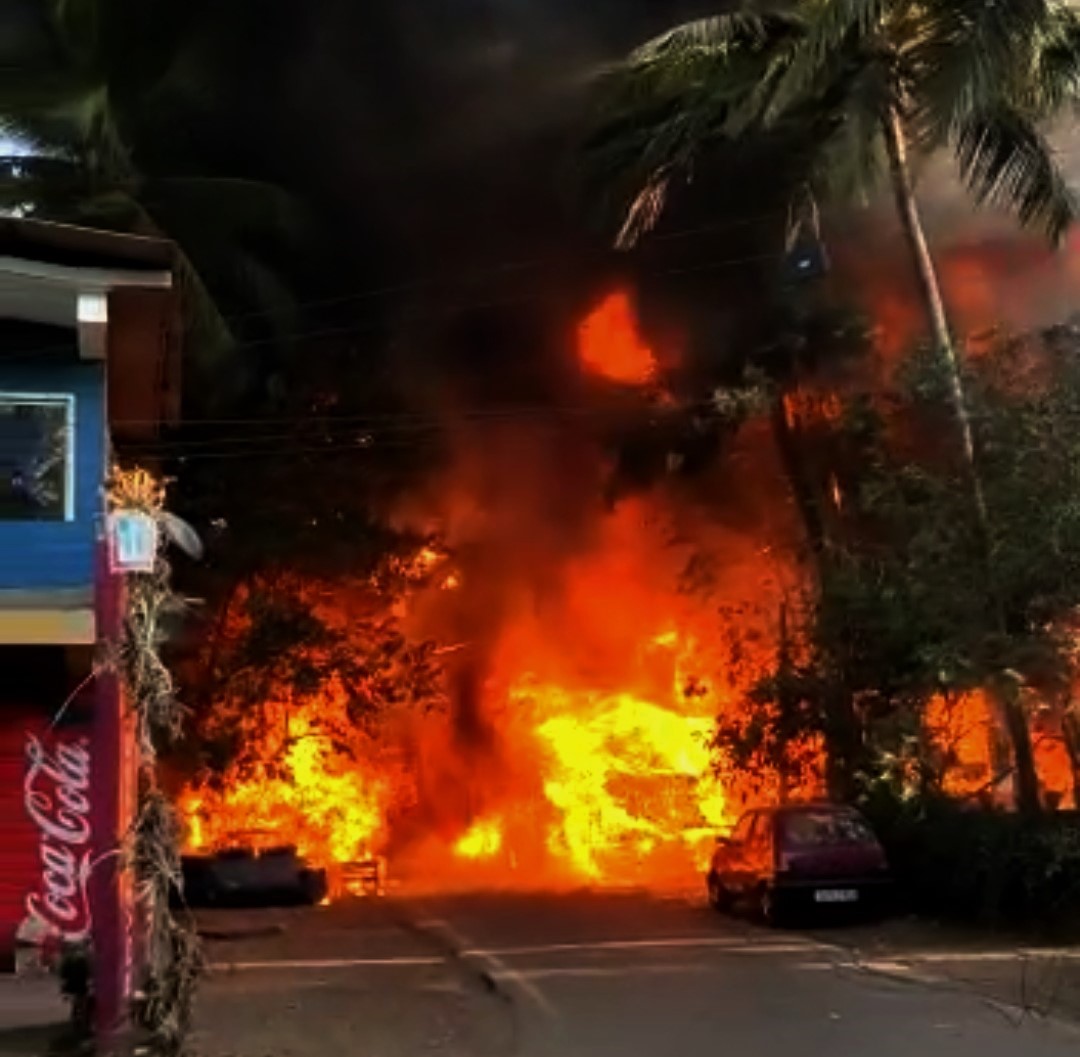 MARGAO
A major fire on early Saturday morning gutted an upholstery shop, besides causing damage to a house and six vehicles near the military camp at Rawanfond in Aquem Baixo village.
The damage caused to the house and the vehicles by the inferno is estimated to run into lakhs of rupees. All the items in the upholstery shop located on the ground floor of the two-storeyed building were completely gutted in the fire, causing an estimated loss amounting to lakhs of rupees.
The fire is believed to have occurred in the upholstery shop and soon spread to the building and the vehicles parked outside. The fire is believed to have spread to the building as the foam stocked inside the shop caught fire.
Fire officials informed that the house was found closed since the owner Sery Rodrigues had gone out of station on Friday.
Fire Officer Gill D'Souza informed that the fire brigade received a call at around 8.05 am on Saturday that a shop, house and vehicles were all engulfed by a raging fire.
He pointed out that the fire team led by Divisional Fire Officer Rajendra Haldankar and firemen rushed to the site to participate in the firefighting operations. "When we reached the spot, the entire building was under fire. The shop is completely gutted, while a major portion of the house has been damaged by the fire," he said.
As many as four two-wheelers have been gutted in the fire. Two cars parked outside have also been damaged by the fire, he added.
The firemen used two fire tenders in the firefighting operations which lasted around two hours before the fire was completely brought under control.
To a question, Gill said the loss of property would be assessed only after the owner gives reports on the damage caused to the building and items, besides the upholstery shop.