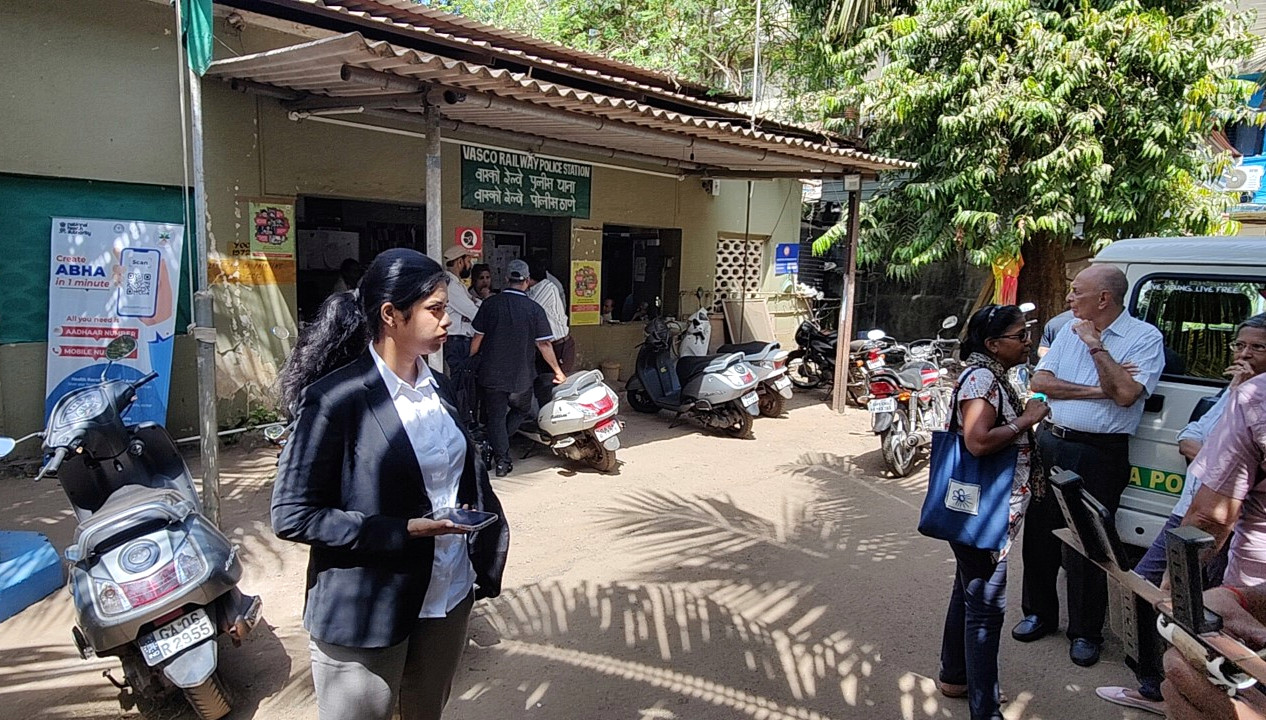 Photo Credits: Vikram Nayak
VASCO
The advocate representing all four main accused in the Velsao railway stone pelting incident said on Thursday that they had been framed in the incident to prevent opposition to the double tracking works.
Advocate Leona Barretto along with the four main accused, Congress leader Olencio Simoes, Goencho Ekvott founder member Orville Dourado, Former panch Camilo D'Souza and Francis Braganza, went to the Vasco Railway Police Station after summons were issued to the accused under Section 41 A of CrPC.
A large number of local residents and other activists also arrived at the police station to show solidarity with the four main accused.
"The four persons accused in the railway matters are activists from South Goa and have always participated in issues across Goa. They have always been constantly opposing the railway double tracking activity but in the matter reported on Sunday, these people have been falsely accused," said Adv Barretto.
"Firstly, there is no evidential proof for the crime that they have been called for investigation and secondly, they were not there at the time of the scene that happened."
"Thirdly, these are all false and fabricated allegations because there is no evidential proof at all and this is done just to stop them from protesting against the Railways so that the Railways can go on illegally and do whatever they want."
"As of now, the police are only investigating and these people are being framed without any evidential proof at all and this is simply to harass and call them here," said Barretto.
When contacted, Olencio Simoes said they had been raising the issue since 2016 during the public hearing.
"We are raising our issues peacefully. We want to appeal to the government that the issues, especially in this village, be resolved by sitting across a table," said Simoes.
"We have seen that a major tributary of River Sal has been buried and this will cause further water shortage issues and these are serious issues. We are not against development but what is the point of having such development that does not benefit the Government nor the locals?"
"We have faith in the system but in case the system is playing games under political pressure, we may be forced to approach the court," said Simoes.