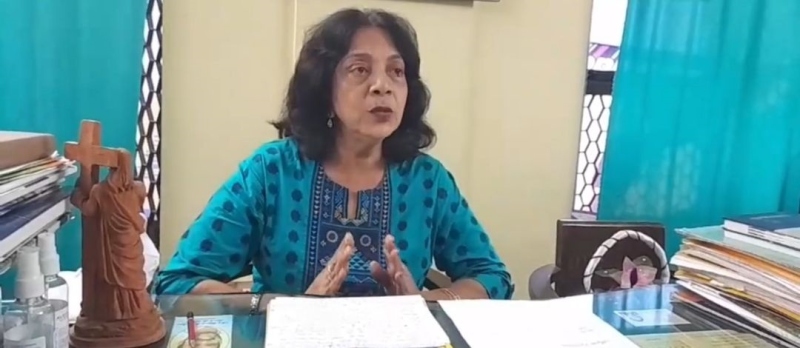 PANAJI
Aam Aadmi Party Cortalim candidate Alina Saldanha stated on Saturday that she would focus on providing basic amenities to the people of Cortalim, if AAP voted to power.
In a press note, Saldanha stated her main priority is to address the water needs of the people as well as improving internal roads and underground cabling.
While addressing the media Saldanha stated, "Water problems still exist in many areas; either people don't have access to water or the pressure isn't enough for the water to rise up into their tanks. We can't survive without water. Therefore, water needs to be given top priority."
Adding Saldanha stated, "Despite installing a new water pipeline a month ago, there are many areas in Zuari Nagar where pressure is low. At Lamani colony, the pressure is so low that the water does not rise into the tank. Since the pressure is low, the water is released at 2 or 3 in the morning. This is not fair for the residents of the area."
"In order to ensure that there is water for every citizen of the Cortalim constituency, all the areas have been noted down, and we will lay a new water pipeline if the need arises," she stated.
She further stated, "Many new houses have been built in the Cortalim constituency; these houses don't have access to the main road because internal roads have not been constructed. Lack of internal roads hinder access to the main road; therefore, this issue will also be taken up by our government."
"Some of the villages in my constituency need underground cabling. I was very shocked to see cables hanging on the terraces and verandas of the houses. This is dangerous and risky. If AAP forms the government, we will also work towards underground cabling," she added.