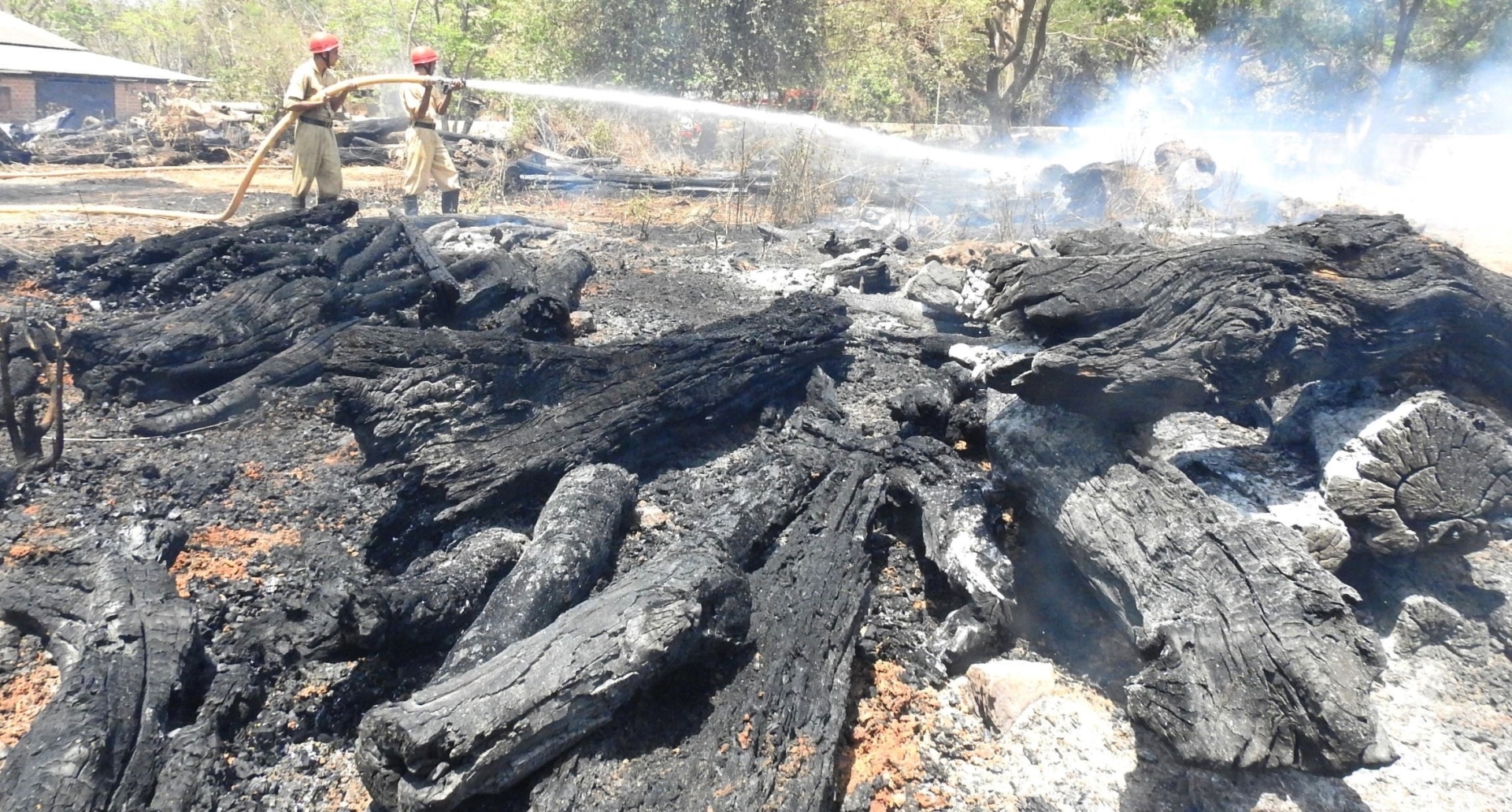 MARGAO
Wooden logs stacked at the saw mill at Nessai in Sao Jose de Areal were destroyed in a major fire, causing a loss worth lakhs of rupees.
Firemen as well as the owners have suspected foul play behind the fire incident.
The incident occurred on Wednesday morning when the wooden logs belonging to different parties were engulfed by fire. After receiving information, the Margao fire brigade rushed to Nessai to bring the fire under control.
The firemen pointed out that the wooden logs stacked across the place were engulfed by fire. Suspicions have been raised over the cause behind the fire since there is no electric line passing through the properly. What has fueled further suspicion is that the wooden logs at different places at the site have caught fire simultaneously.
Benaulim-based architect Royla Fernandes also rushed to the saw mill after hearing the news of the fire incident. She told the media that she rushed to Nessai after receiving a call that the wooden logs have caught fire.
"I had purchased teak wooden logs for my construction and stacked them at the saw mill. They have been left damaged in the fire," she said.
Saying she has suffered a loss of around Rs three lakh in the incident, Royla pointed out that wooden logs worth lakhs of rupees have been left damaged in the inferno.
Suspecting foul play behind the incident, Royla has demanded that the government should take measures to prevent miscreants from setting fires. "The fire at the saw mill is not due to climate change, but someone has played mischief," she added.
Fire men pointed out that when the first tender rushed to the spot, the wooden logs were under fire. They pointed out that three fire tenders were used to bring the fire under control and two more were requisitioned as a precautionary measure. "We cannot say whether the wooden logs were set afire or not, but it is suspected that someone has put fire to the logs," the firemen added.