Goans are a special community, having done well across the world. There are, however, a few hidden gems within this community who have encountered various adversities in life and yet, have demonstrated remarkable resilience and tenacity to grow and glow in society. The Goan introduces a new column called 'The Goan X-tra Special' to focus on the inspiring stories of these unsung and extra-special Goans, who have overcome various challenges and are role models for everyone in our society.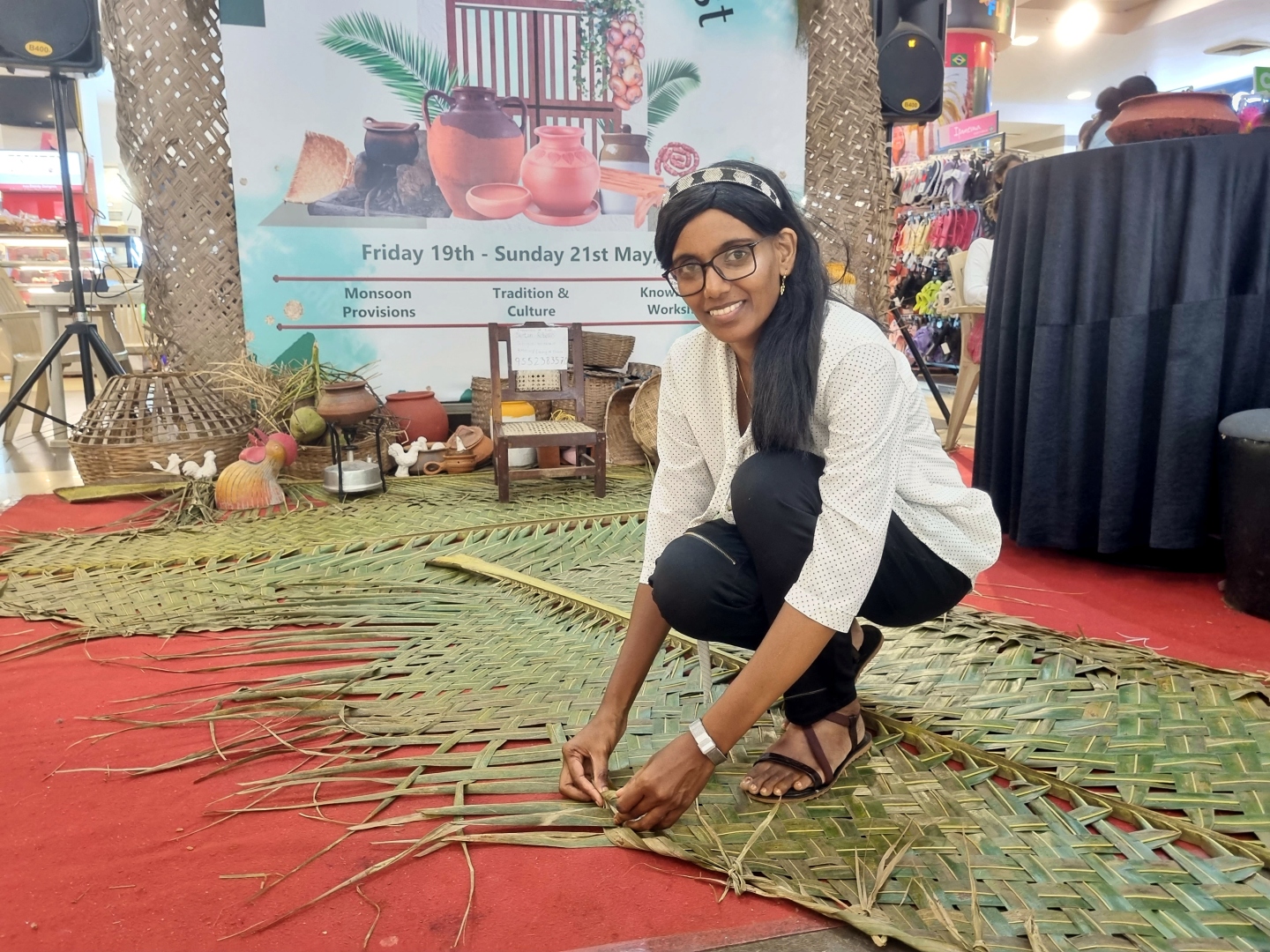 PANAJI
With a post-graduation in chemistry, a career in Dubai and two minor children living with her mother in Parra, Sabina Da Cunha (36) had a happy life and everything was under control.
All that changed in 2019, when her son, Samuel, 1 at the time, was diagnosed with a life-threatening illness, compelling Sabina to return to Goa to attend to her ailing son.
Forced to make ends meet, Sabina has had to forego her career linked to MSc and take up Mollam (coconut leaf weaving) workshops and part-time jobs.
Sabina has, however, confronted various adversities with determination and a smile on her face.
"The biggest motivating factor are my children and I would do anything to give them a normal life," says Sabina.
CHALLENGES
Sabina completed her BSc at St Xavier's College, Mapusa, and MSc through correspondence from Kuvempu University, Karnataka.
She was employed in Goa for eight years and then moved to the UAE where she worked for four years.
"In 2019, while I was in Dubai and my daughter and son were with my mum in Goa along with my paralysed dad, Samuel started displaying bluish-black patches on his body," said Sabina.
"My mum took him to several doctors, but the cause was unknown. She then suggested we take him to GMC hospital for further investigation. I quit my job in Dubai and while in Goa, I met many doctors."
During the Covid lockdown in March 2020, Samuel accidentally bit his tongue and started bleeding profusely.
"We tried home remedies but the bleeding did not stop. We shifted Samuel to GMC hospital and I was advised to visit KEM hospital, Mumbai, for further diagnosis."
The lockdown made this trip impossible and Sabina met Dr Mahadeva Swamy, a haematologist at Manipal Hospital in Dona Paula.
"Samuel was diagnosed with a rare bleeding disorder, Glanzmann thrombasthenia, which causes continuous bleeding even with slight injuries," said Sabina.
"When Samuel was four years old, we sought school admission but some institutions did not want the responsibility of a child with a bleeding condition. One school provided admission and Samuel requires a caretaker to ensure he does not hurt himself, which could mean hospitalisation. Samuel needs constant monitoring at home too."
"There are many superstitious beliefs. Many believe bleeding disorders are contagious or that they get cured as the child grows. Families have also rejected the mother, holding her responsible for special kids. As Samuel requires blood often, I interact with donors, and intend to help, whenever possible, patients who require donors."
STRENGTHS
Despite the adversities, Sabina got the strength by interacting with many people.
"Samuel's diagnosis shattered me, but I wanted the best for him and met different people, hoping to get the right guidance," said Sabina.
"I contacted Prakash Kamat (member of state advisory board on disability), Chief Minister Pramod Sawant, Social Welfare Minister Subash Phaldessai, Calangute MLA Michael Lobo, State Commissioner for Persons with Disabilities Guruprasad Pawaskar, Chairperson of Goa State Commission for Protection of Child Rights Peter Borges and President of Disability Rights Association of Goa Avelino De Sa."
"Samuel's disorder is not yet considered in the Disability Act 2016 and hence, he cannot get any benefits. His case has now been notified to central authorities by the Disability Commissioner's office."
"Samuel and I joined the Hemophilia Society (Panjim Chapter) and I am now secretary of its women's wing."
LIVELIHOOD
Sabina, who has been raising her children Melissa (6), Samuel (5) and Jaden (1) with her family's support, said she cannot consider full-time jobs as she has to fully attend to Samuel.
"I take up part-time jobs like tuition, delivery of items, drafting mails, etc. My mum provides full support in taking care of the kids. My father passed away two years ago."
"As economic empowerment is crucial for us, 'Goencho Festakar' Marius Fernandes and Dr Gwendolyn de Ornelas provided me with a platform to showcase my skills. I have conducted workshops on Mollam weaving, which I learnt from my parents and grandparents. I also have a stall at these festivals to generate income," said Sabina.
ADVICE
Sabina said it is important to provide children with a normal and positive environment.
"Seek counselling for better bonding with your special child. Awareness is needed in schools so that when youngsters become parents and are blessed with special children, they can overcome different challenges."
"I thank all who empathised and supported me to take up my son's case. Those who need details about the bleeding disorder or Hemophilia Society (Panjim Chapter) can contact me on 9923826412," she added.