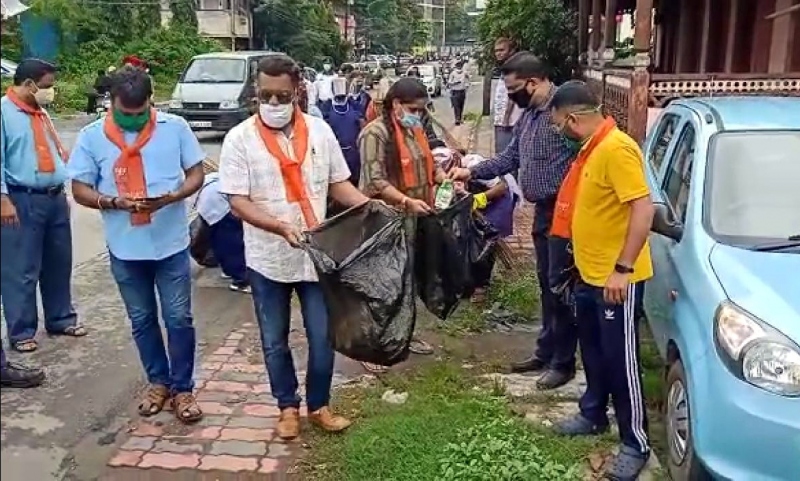 VASCO
Stating that the recent health camp at Ravindra Bhavan in Baina had received good response, Vasco BJP Mandal President and former MMC Chairperson Deepak Naik on Wednesday said another health camp would be organised to screen potential plasma donors in New Vaddem on Sunday.Naik was speaking to reporters alongside a cleanliness drive undertaken as part of a week-long "Sewa Saptah" to commemorate the 70th birthday of Prime Minister Narendra Modi.
"We organised a cleanliness drive from Goa Shipyard Limited to St Andrew's Church on Wednesday and will distribute fruits to patients in hospitals on Thursday, as part of 'Sewa Saptah'," said Naik."We had organised a health camp at Ravindra Bhavan in Baina on Sunday, which received tremendous response and we also identified some plasma donors.""We will end the 'Sewa Saptah' with another health camp at New Vaddem on Sunday.
During this camp, we will conduct antibody tests on the Covid warriors who have recovered.""Such health camps are very useful as we can identify potential plasma donors. A lot of Vascokars have donated their plasma in recent times, which has even saved lives of political leaders," said Naik.