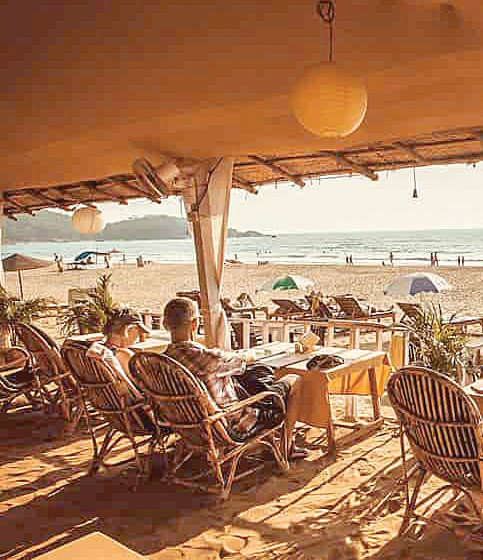 the goan I network
MARGAO
Chief Minister Pramod Sawant's statement that government will not be able to give permissions to beach shacks till Coastal Zone Management Plan (CZMP) is submitted to the centre has triggered outrage among beach shack owners, who fear that the statement may send a wrong signal abroad to tourists visiting the State.
President of Shack Owners Society, Cruz Cardozo, said the government's statement may send a wrong message abroad and may prompt many tourists to cancel their planned holidays in the State given that beach shacks are the backbone of tourism.
Cruz pointed out that the beach shacks are regulated as per the 1991 CRZ notification, adding that these have been existing prior to this notification. Moreover, he pointed out that the government has been allotting beach shacks as per the beach carrying capacity report prepared by an agency.
"As far as the CZMP is concerned, the government can complete the exercise side by side without denying permissions to the beach shacks which are purely temporary in nature. These structures are not permanent structures, but are removed from the beach belt on May 31 every year," Cruz said.
Saying that a delegation of the shack owners will soon call on the Chief Minister and explain to him various aspects of beach shacks, Cruz exuded confidence that the government will play a positive role in the issue. "Those who are operating the beach shack business have been traditional fishermen. We too are concerned with the environment and are in favour of sustainable business," Cruz added.