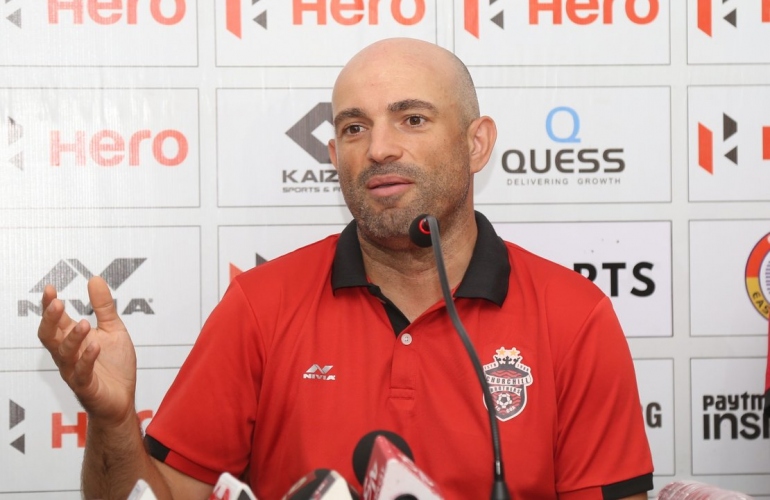 MARGAO
Churchill Brothers have cleared the pending salary dues of their former coach Bernard Tavares of over Rs 7 lakhs and also paid the fine of 2000 Swiss franc (Rs 1,63045) as directed by the FIFA Disciplinary Committee.
"All the salary dues of coach Bernard Tavares as directed by FIFA have been deposited in the account provided by FIFA. We do not owe any dues to Bernard Tavares," club owner Churchill Alemao, who is also the president of Goa Football Association, said.
Besides the pending salary dues and the fine, FIFA has also directed Churchill Bros to pay Tavares his flight ticket expenses of CHF 1,210 (Swiss Franc) (Rs 98,642.51) as reimbursement of one-way flight ticket from India to Portugal.
The family-owned club was directed to pay the salary, ticket money and fines within the specified period falling which a transfer ban was to be imposed.
"Churchill Brothers FC is ordered to pay to the Coach Fernando José Bernardo Tavares, Indian Rupiah (INR) 719,114 net as compensation for breach of contract without just cause plus 5% interest p.a. as from 17 April 2020 until the date of effective payment," the letter which was sent by FIFA to All India Football Federation and which in turn had forwarded the same to the club said.
The Portuguese trainer coached the I-League club from November 2019 to March 2020 and was sacked midway into the 2019-2020 campaign.
"Churchill Brothers FC is found guilty of failing to comply in full with the decision passed by the Single Judge of the FIFA Players' Status Committee on 12 January 2021 and the decisions in application of the new framework for debtor clubs that infringe art. 64 of the FIFA Disciplinary Code," the order signed by Leonardo Stagg of the FIFA Disciplinary Committee said.
Tavares, who has coached various clubs in the Middle East and also served as assistant to two world-renowned coaches Jose Mourinho and Carlos Queiroz, got into the hot seat after the Goan club was forced into late coaching change after Ghanaian Edward Anshah's African coaching licenses were not recognised by the AIFF.