With an AFC Cup spot on the line, FC Goa captain Brandon Fernandes is geared up to make a mark in the Super Cup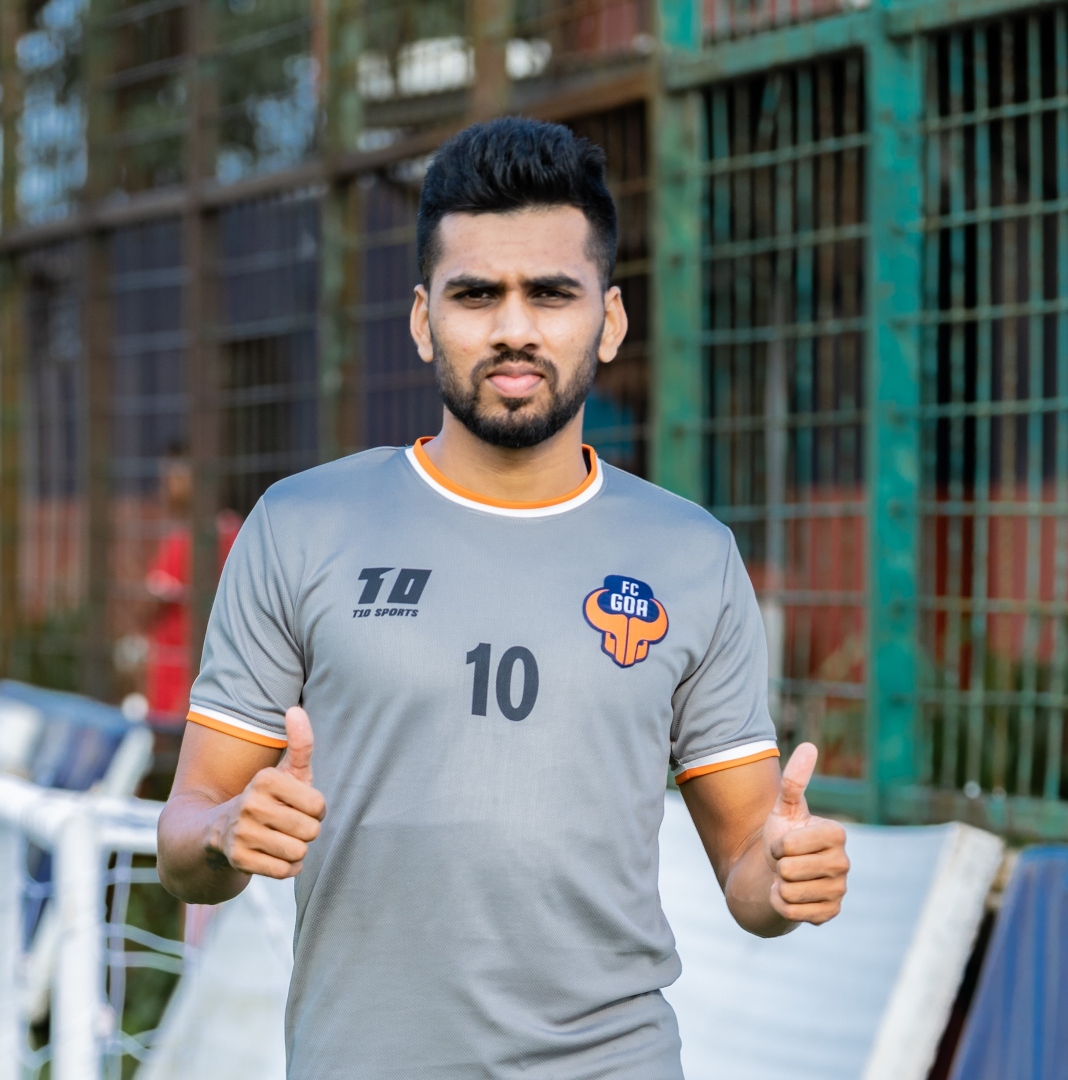 Photo Credits: FC Goa
Trophies can change a lot. When we won the Super Cup in 2019, it felt like it was a fitting end to a season that saw us finish within inches of getting our hands on the ISL trophy.
And this time around, the Super Cup is equally important, having come through a season where we have largely been inconsistent, thus unable to show the best version of ourselves. Winning the trophy not only helps us wrap up our season on a good note, but it also gives us a shot at the AFC Cup spot that is up for grabs. We have fond memories from the last time we played there, with us returning home with the trophy and we badly want to repeat the feat.
This week has been a good one for me. I won another cap for my country, in the Hero Tri-Nations Cup. We beat Kyrgyz Republic in the second and final game of the tournament, and won the trophy as well - the icing on the cake for me being my assist for Sandesh Jhingan's goal.
Representing India in football will always be the highest of honours for me. And now, I, along with Anwar (Ali) will look to carry on the momentum from the win.
We know, we did not give our fans much to be happy about in the ISL. We scored 36 goals across 20 games and took home 27 points which is a much better finish compared to that of the last season, but for a club like FC Goa, that can't be enough.
Individual mistakes and inconsistencies bogged us throughout the campaign. Defensively we could have performed at a higher level. It was those things, though, that ultimately mattered, and now we look forward to correcting these mistakes.
I'm also grateful to FC Goa for the opportunities I got with the team this season. The support and encouragement I received from my coaches and teammates spurred me on and I was able to play a role in each of our 20 games. With my numbers, I feel I could have done a lot better. That is something I need to work on and I'm keen to do that in training.
Another new experience that the club gave me was the captaincy. It's an honour to be even considered for the role, considering the responsibilities. But all said and done, football is a team game at the end of the day and everyone has to help each other out.
I'm happy that I had plenty of support from my teammates throughout the season, and now, we're looking forward to working together on our new challenge in the Super Cup.
(Footballer Brandon Fernandes is the attacking midfielder of Indian Super League club FC Goa)