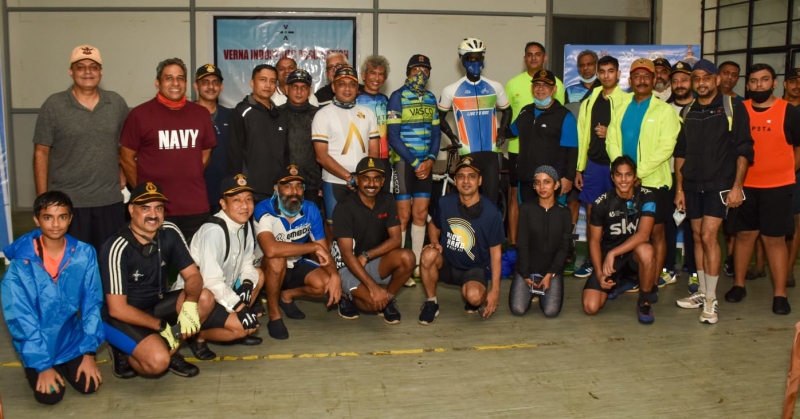 VASCO
As part of the Azadi ka Amrit Mahotsav, the Goa Naval Area has joined hands with Xaxti Riders and Verna Industries Association to organise Freedom Cycling Ride on August 15.
The ride will be conducted in two categories of 30 kms and 75 kms, to commemorate the Platinum Jubilee Year of India's Independence.
A Platinum Jubilee Commemorative Cycling Jersey was released by Capt Prateek Ghosh of Indian Navy and Blaise Costabir of Verna Industries Association at an event on Sunday. Cyclists from Xaxti Riders Margao, Vasco Cycling, Propaedlerz Margao, Slopes & Bends Ponda participated in the event, in addition to riders from Indian Navy.