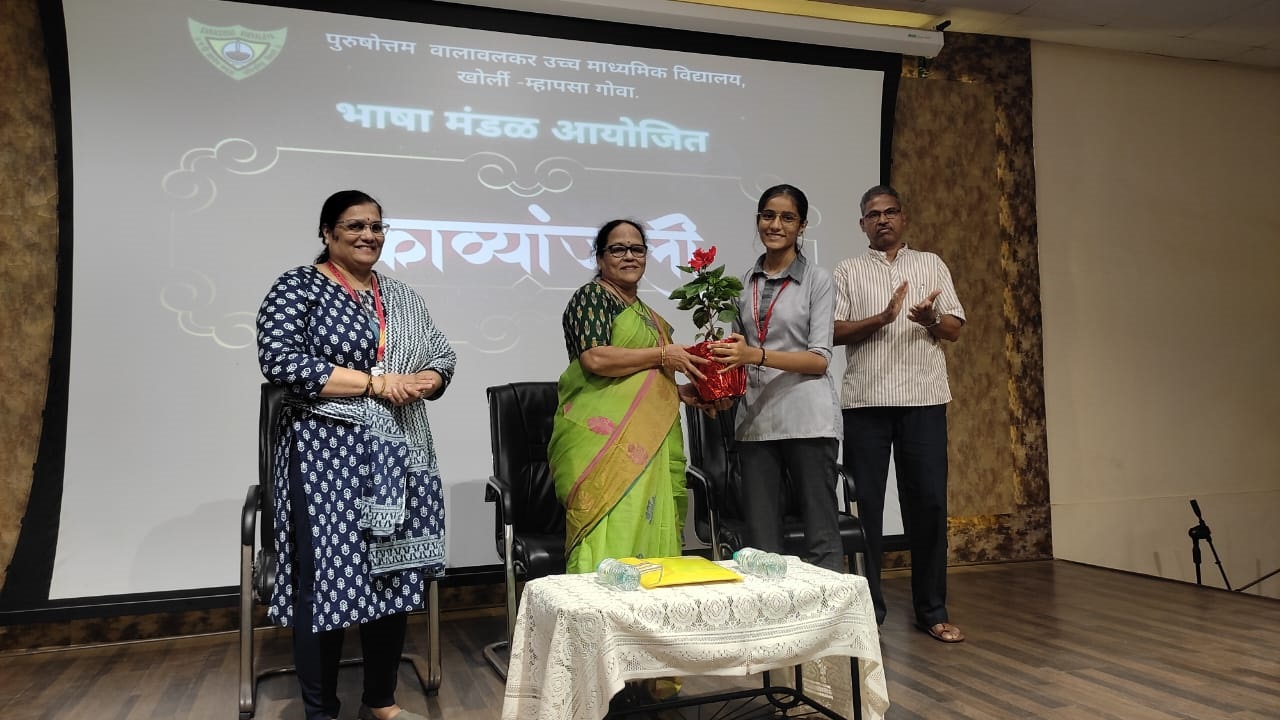 PANAJI
'Kavyanjali', the annual multilingual poetry recitation programme of the Language Club of Saraswat Education Society's Purushottam Walawakar HSS was recently organised with great joy and enthusiasm. Over fifty students across streams participated and presented their original poems in Konkani, Marathi, Hindi and in English language. The Chief Guest for the function was renowned Goan poet, Nutan Sakhardande.
The dignitaries present on the occasion were the Principal, Supriya Netravalker, the Head of Arts faculty, Kirti Sawkar and the senior member of the Language Club, Laxuman Gaonkar.
The poetry recital was followed by a formal program where the Chief Guest appreciated the students for their interest in poetry writing and rewarded few for their compositions with cash prizes.
Sakhardande also presented few of her most loved compositions.