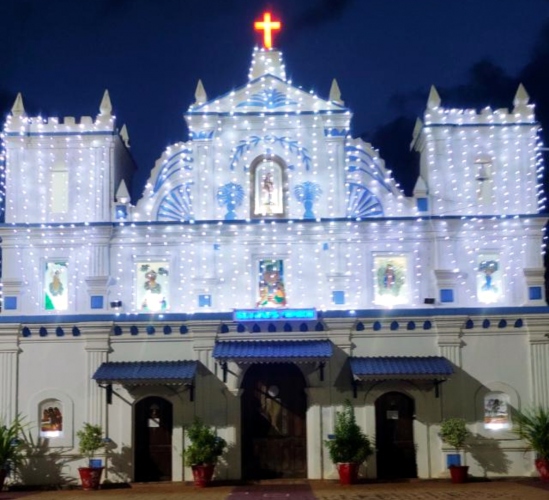 CANACONA
Parishioners of Agonda missed their annual feast of their patron saint St Anne on Saturday for the second successive year, on account of the lockdown in the State.
Agonda Church traditionally celebrates the feast of St Anne, patron saint of the Parish on the first Saturday of May and accordingly, the Novena began with strict SOPs from April 22.
The Novenas were conducted in the church with minimum participation by people from different zones by following strict SOPs.
However, following the announcement of the 4-day statewide lockdown, the Novena Mass on Friday and Feast Mass on Saturday were suspended, informed Agonda Parish Priest Fr Romeo D'Silva.
As Covid cases have surged in the second wave and many cases are being detected in Agonda and Khola, which also falls in the parish of Agonda, Fr D'Silva has appealed to parishioners to take utmost care, to stay safe and preferably remain indoors to break the chain of Covid from spreading further.