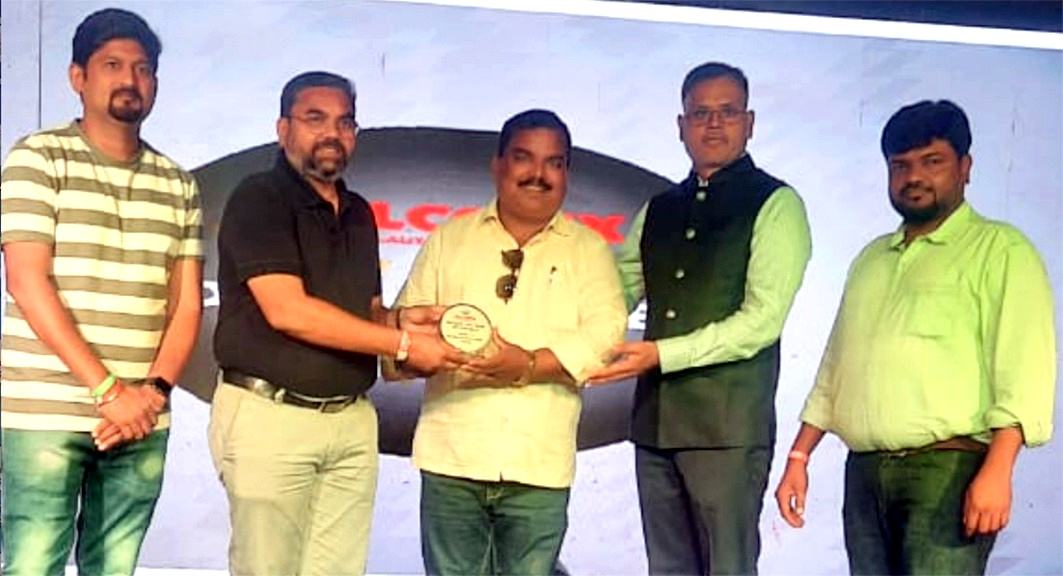 Photo Credits: The Goan
BELAGAVI
Noted social activist and entrepreneur Rudranna Chandaragi of Balaji Hardware Gallery Belagavi has been awarded the prestigious title of 'Best Sales and Marketing Entrepreneur' by Falcofix Company in Goa.
The showroom at Kadolkar Galli here has been awarded as the best showroom. "Chandargi is an outstanding entrepreneur. His showroom at Belagavi has earned accolades in the field of hardware and other building materials. He and the showroom have been awarded recognizing the outstanding contributions among all Indian states," said a company spokesperson.
'This achievement is the result of Chandargi's dedication, hard work, and excellence in promoting various products. His commitment to delivering top-notch sales and marketing services is truly commendable,' a letter from the company says.
Apart from his professional responsibility, Chandargi is also recognised for his contributions to social causes. Besides being a state-level committee member of BJP, Chandargi has been working towards the upliftment of farmers and marginalised in the society.
Beginning his career as a counter salesman in a local showroom, he has achieved excellence as a noted entrepreneur.