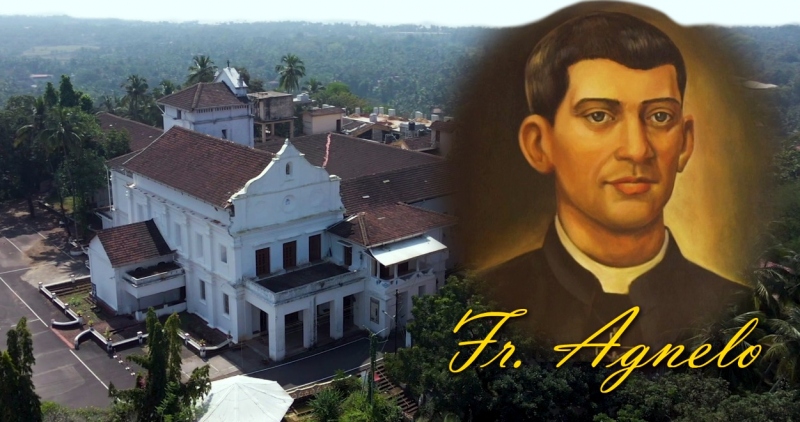 PANAJI
'Fr Agnelo', a song-video was released by the Pilar Media on the Society of Pilar YouTube channel on Friday.
"This song is a loving tribute to Venerable Fr Agnelo, our saintly brother from Goa. He is an inspiration to everyone, especially Goans across the globe," said Fr Elvis Fernandes, Convenor of the Pilar Media.
The song had been written and composed by Fr Dominic Alvares of the Society of Pilar in the mid-eighties and had its audio release in 2004.
"This year, in mid-October, Pilar Media entered in an unbelievable journey of making a video for this song. It was an exciting international collaboration of musicians based in different parts of the world," said Fr Fernandes.
"Joe Savio Fernandes (JSF), who is based in London, re-arranged the music, while Michael Pereira, a well-known theatre personality, directed the song. Dadadiraj Shirodkar filmed and edited the song. The other musicians include Grayston Vaz (lead/rhythm guitar), Valiston Fernandes (bass guitar), JSF Studio London (Drums, Violins, Keyboard)."
According to Fr Fernandes, the song begins with Friz Love setting the mood for a spiritual journey, Lulu Fortes draws everyone into a prayerful contemplation and Fr Carson Dourado summing up the personality of Fr Agnelo raises a prayer to God for his sainthood.
"The video is truly cinematic and captures the aerial beauty of the churches in Old Goa and the Pilar hillock in Pilar," added Fr Fernandes.
He said the song video has already gone viral and has received a lot of appreciation.
Joseph Gonsalves a musician based in Australia said, "Though the video is spiritual, it has taken Konkani music video to a different level."