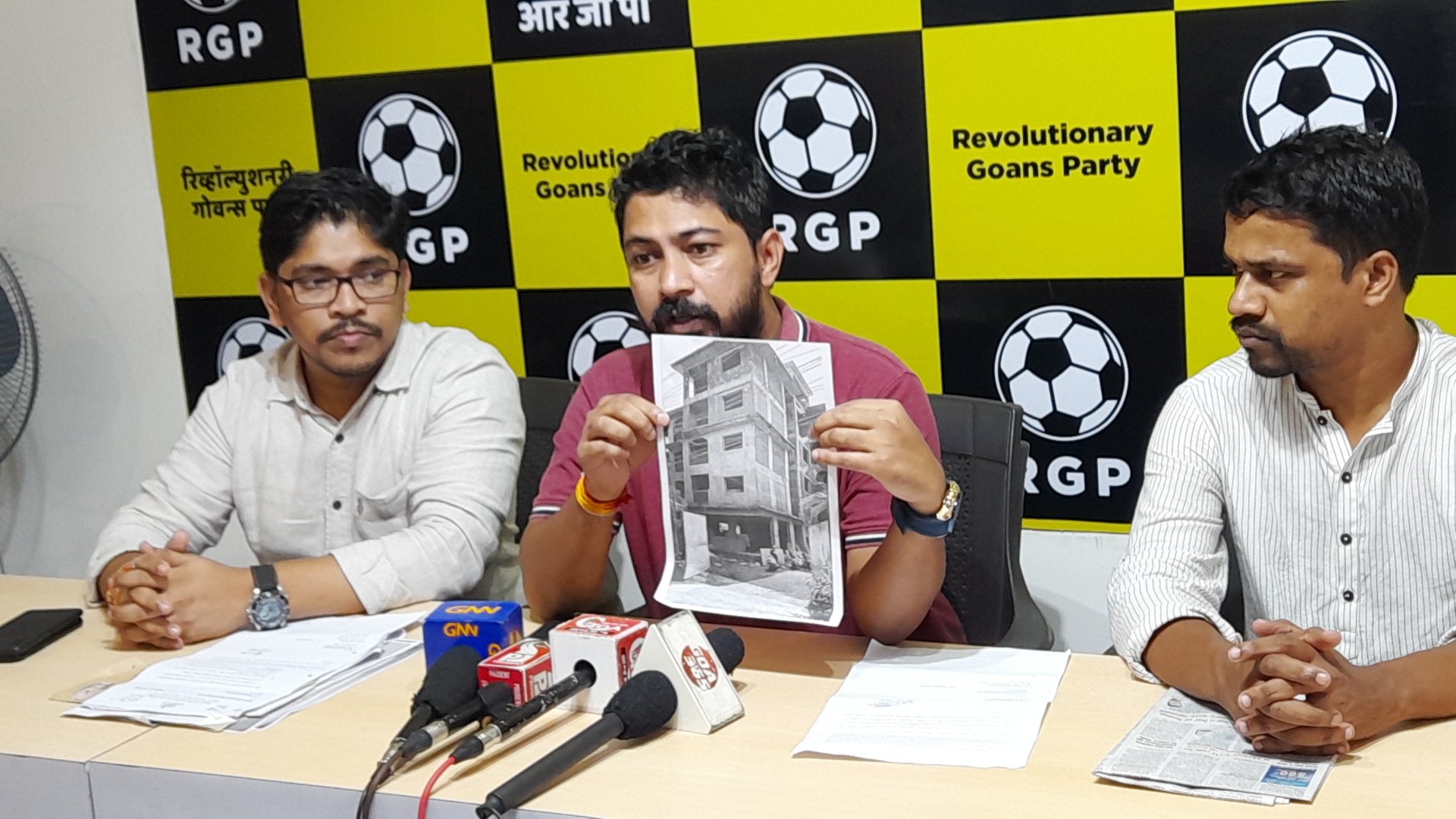 Photo Credits: Manuel Vaz
PANAJI
The Revolutionary Goans Party (RGP) has criticised officials of the Town and Country Planning (TCP) department for a prolonged delay in initiating action on complaint against Nerul project.
Addressing reporters in Panaji on Saturday, Rohan Kalangutkar informed that he first complained about the project on August 26, 2021 citing that the road leading to the project does not have a width of 6 metres as required.
"I complained to the Chief Secretary, Dy Town Planner, Nerul Panchayat, Bardez BDO and the Directorate of Panchayats. I kept on following up the issue with the TCP consistently and had to make several rounds but I was always told that the issue would be looked into," Kalangutkar stated while adding that eleven months after his complaint the TCP has issued an order keeping the technical clearange to the project in abeyance till a road of 6 metres is constructed.
"Today, the project has completed four floors and it took 11 months for the TCP to act which shows the lackadaisical attitude of the officials," Kalangutkar said while suspecting some hanky panky in the issue.
RGP supremo Manoj Parab targeted the TCP minister for only targeting his political opponents and trying to show that he is trying to save Goa.
"Now we are going to use this order and get information of all projects which have been approved despite the road width being less than 6 meters. And then we are going to send the details to the TCP minister and see against how many projects he takes action," Parab stated.
He further citied a High Court order in which there is a ban on approving projects in areas where the road width is less than 6 metres. "Despite this, the TCP approved the project on proposed road," Parab informed. RGP's St Andre leader Ajay Kholkar was also present.