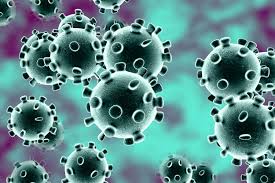 MAPUSA
Two young persons in the coastal belt succumbed to the deadly viral infection, even as the Covid graph continued to move northwards with over 90 persons testing positive in Bardez.
A 34-year-old person from Calangute and another 38-year-old from Sangolda lost the battle against coronavirus in Goa Medical College and Hospital, Bambolim.
"It's sad that two persons from our jurisdiction have lost lives at such a young age. We appeal to people not to take the infection lightly and get admitted to the Covid hospital as soon as they see some signs," said Dr Roshan Nazareth, Health Officer at Candolim Primary Health Centre (PHC).
The health officer disclosed that many people in Goa avoid coming to the hospital and get admitted when the situation turns grave.
In the meanwhile, 29 new positive cases were reported from Candolim PHC on Tuesday. According to the health officer, five persons tested positive in Calangute and three in Candolim. Similarly, eight persons tested positive in Reis Magos, six in Pilerne, five in Saligao and two in Arpora.
"We conduct around 50 tests a day after carrying out a filtering process among the patients. The patients are classified into high and low risk conditions. High risk ones are tested immediately and the others after a gap of seven days," Dr Nazareth informed.
Mapusa Urban Health Centre recorded 23 positive cases with six persons testing positive in Karrasvaddo/Acoi, four in Duler/Xelpem and three in Shettya-vaddo/Peddem. Two persons each were infected in Gaunsavaddo, Khorlim, Altinho and Cunchelim and one each in Dangui Colony and Ansabhat.
According to the Health Officer of Colvale PHC Dr Damodar Narvenkar, 23 persons were infected with the virus on Tuesday. A whopping 16 persons tested positive in Colvale, three in Tivim and one each in Central jail, Pirna, Assonora and Nadora.
Aldona PHC recorded 10 new cases – Nachinola (4), Pomburpa (3) and Carona (3).
Similarly, Siolim PHC recorded seven positive cases – Anjuna (5) and Parra (2).
24 new cases, Covid count races past 900 in Pernem
PERNEM: Coronavirus has been on the steady rise in Pernem and 24 new cases on Tuesday has led to 528 cases within barely 22 days since Ganesh Chaturthi and an overall count to 912 in the taluka.
Since the lockdown was declared in March end and till the festival, Covid cases were only 384 in Pernem taluka.
On Tuesday, cases were detected in Pernem town (5), Dhargal (1), Tulaskarwadi (1), Virnoda (3), Parcem (8), Tuem (3), Mandrem (2) and Agarwaddo (1).
Even though Covid count is close to a thousand mark, the recovery rate has also been high and so far, 717 patients have been discharged after recovering from the virus and less than 200 are undergoing treatment. Eleven persons have succumbed to the virus.
Mandrem (138), Pernem town (96), Arambol (65), Korgao (65), Dhargal (77), Tuem (82) and Parcem (44) continues to be among the worst-hit villages in the taluka.