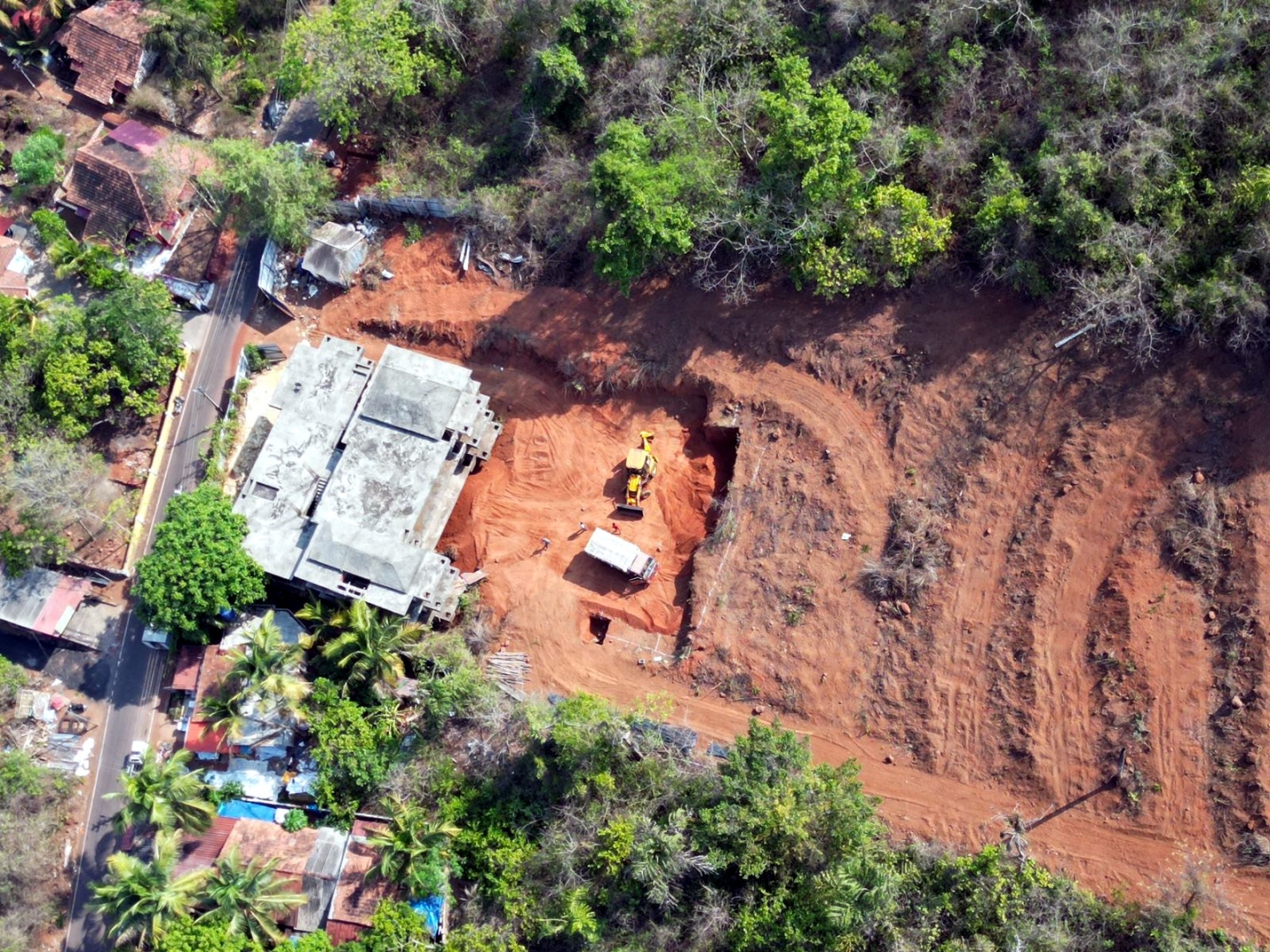 MAPUSA
The village panchayat of Ucassaim-Paliem-Punola gave a go-ahead to a massive project of 22 villas each having separate swimming pools, drawing the ire of villagers who have been facing power and water-related problems in the village.
Despite a series of objections raised by the three-member opposition group of panchayat members in the fortnightly meeting held on Thursday, a four-member majority group including the sarpanch gave a green signal to the controversial project.
While Sarpanch Richa Salgaonkar and panchayat members Anand Gadekar, Deepali Haldankar and Rhea Mayekar voted in favour of the project, panchayat members Alphy D'Souza, Gauravi Madgoankar and Christina D'Souza voted against.
Sources informed The Goan that the proponents of the project have received the Town and Country Planning (TCP) clearance based on sanad issued in 2008.
According to Panchayat member Alphy D'Souza, as per law the sanad is valid for one year and since the proponents failed to start the construction within a year the sanad lapsed.
He further informed that the proponents should have got the collector's order to renew the sanad but they had failed to do so.
He alleged that the project is coming up in a hilly area with thick vegetation.
The panchayat member also claimed that the proponents had revised the plans a number of times much against the rules and further even began the construction at the site without obtaining some of the required permissions.
D'Souza informed that the village was already facing a problem of power cuts and irregular water supply and the project of 22 villas each with a swimming pool would put severe pressure on the village infrastructure.
Sources told The Goan that a kin of an influential minister has an interest in the project and has pressurised the panchayat to pass the controversial project.
Sarpanch Richa Salgaonkar informed that it was not a new project but had come up before the panchayat for revised permission.
She said the earlier panchayat body had issued permission to the project and one of the members who is now opposing the project had then passed the project.
"We know the construction of 22 villas is not a joke. But we have put certain conditions to the proponents. While they will be recycling the water, the special feeder supplying power to the project will also supply part of the electricity to locals in the village," Salgaonkar said.