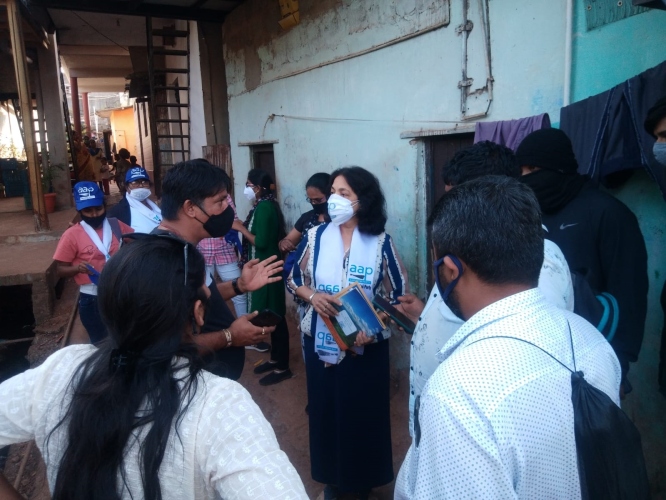 PANAJI
Aam Aadmi Party Cortalim candidate Alina Saldanha has assured to fix the gutter problem of Zuarinagar residents during her door-to-door campaign at the area on Sunday.
In a press note, AAP stated that Zuarinagar residents complained to Saldanha that the gutter is open for several years and has not been cleaned, making it tough for them to live healthy lives.
Reacting to this Saldanha stated, "I'm really shocked! Gutter maintenance is the responsibility of the Panchayat. Zuarinagar is part of the Sancoale panchayat. It is the sarpanch's responsibility to ensure that this work has been done. Girish Pillai was the sarpanch for more than three years. What has he done for the people of this area?"
Adding she stated, "Today, he is seeking votes. How can he do that when he has done nothing for the last three years. In addition, he has been spreading lies by referring to my work as his efforts. I backed the sewarage treatment plant in Zuarinagar. He is saying he initiated the project."
She further stated, "Every human being has the right to lead a decent life. This is not an ideal environment to live in. I will incorporate the issue of cleaning and covering the gutter in my manifesto."
Earlier, Saldanha had stated that she would focus on providing basic amenities to the people of Cortalim, if AAP voted to power. Saldanha had stated her main priority is to address the water needs of the people as well as improving internal roads and underground cabling.