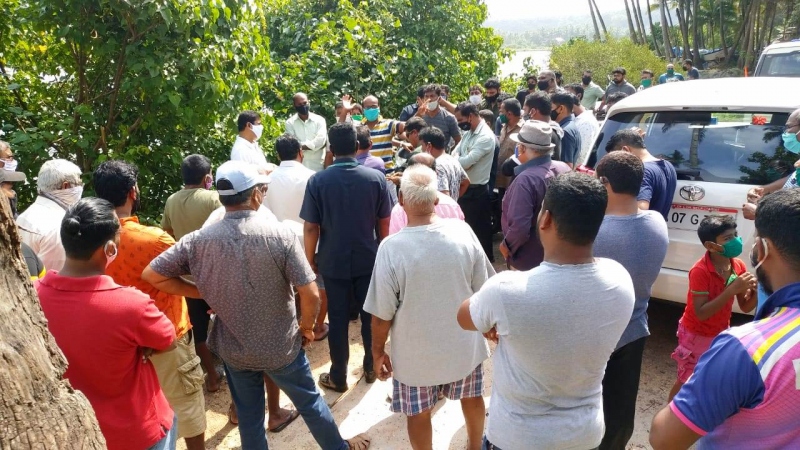 MARGAO
Deputy Chief Minister Chandrakant Kavlekar has assured agitated residents of Bapsora-Betul that he would immediately take up with Chief Minister Pramod Sawant the question of blockage of a traditional pathway leading to the Shivaji fort and the adjoining temple and cross.
The Deputy Chief Minister descended on Betul on Saturday at the request of local residents, who protested the sudden blockage of the pathway leading to the fort, temple and cross.
He assured the agitated residents that the issue would be immediately taken up with the Chief Minister, who also holds the Home portfolio, to ensure that the local people have easy access to the fort, temple and the cross.
"The pathway should remain open at all times for the people. So many incidents of fishing boats capsizing at the mouth of river Sal had taken place in recent times.
This is the pathway which leads right to the river mouth and it should remain open," he said.