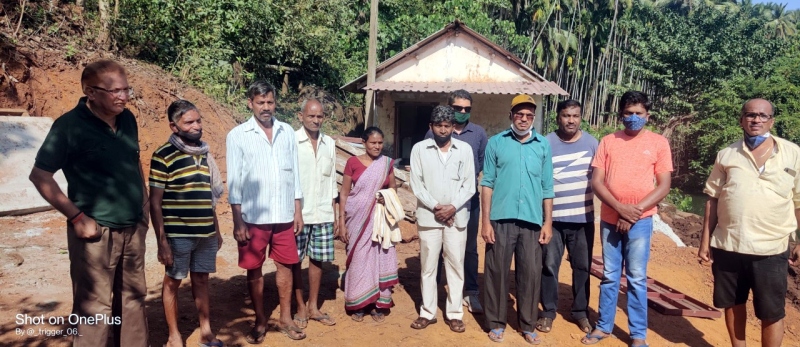 VALPOI
Farmers from Advai and Vante areas in Bhironda-Sattari have threatened to protest at the irrigation office in Valpoi if a faulty water pump is not repaired within 15 days.
Speaking to reporters, a group of aggrieved farmers said about 27 farmers in Advai and Vante areas have benefited under the lift irrigation scheme, with about 50 acres of land under cultivation.
"Two water pumps have been made available under this scheme. But these motors are about 30 years old and are unable to pump water properly," said a farmer, Bhimrao Rane.
"At present, only one pump is in operation. We have been demanding the replacement of these old pumps, but our demands have been ignored. The non-availability of required water supply has severely affected horticulture and agriculture production."
"If the other pump is not repaired within 15 days, we will stage a morcha at the Valpoi irrigation office.
Another farmer, Manikrao Rane, accused the government of being insensitive towards the farmers.
"On the one hand, the government wants to increase horticulture production, but on the other hand, it has not solved the problem of wild animals which have been destroying crops in Sattari taluka. Now, we do not even have adequate water supply for our crops," he said.
Admitting that one of the pumps had been out of order, irrigation officials at Valpoi said the pump is expected to be repaired by Saturday.
"Once the pump is repaired, farmers will get the required water supply. The pumps are old and a proposal to replace them has been submitted to the department. When approved, a new pump will be installed and this will resolve the water supply problems of farmers in the area," said the official.