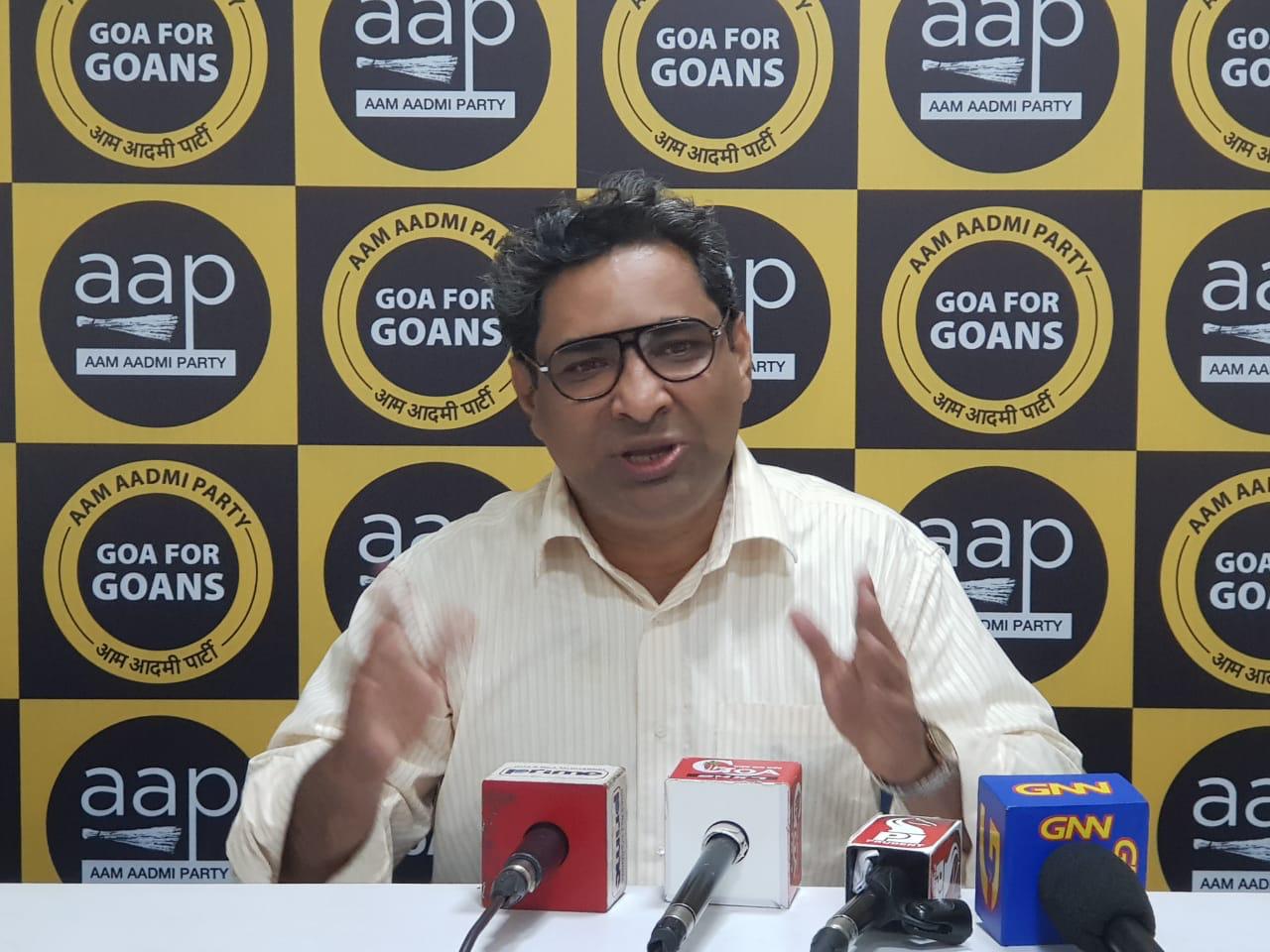 AAP Goa Convenor Rahul Mhambre.

PANAJI
The Aam Aadmi Party (AAP) on Monday argued that they are the only choice left for people as the Congress and the Bharatiya Janata Party have proven themselves to be the two sides of the same coins with Congress legislators all across the country joining the BJP.
AAP Goa Convener Rahul Mhambre pointed out that in Goa due to political chicanery even though the Congress was the single largest party after the results to the 2017 elections were declared, the BJP was asked to form the government.
Soon thereafter two Congress MLAs Dayanand Sopte and Subhash Shirodkar resigned and joined the BJP and later on 10th July 2019 10 other Congress MLA en masse defected to the BJP thereby reducing the Congress strength to only five MLAs in the House of 40.
More recently two former MLAs of Congress in Assam joined the BJP where the Congress even lost the status of being the Opposition party as it did not have the required number of MLAs to earn that ranking.
"The people all over Indian have now realized that voting for the Congress is as good as voting for the BJP as its MLAs defect to that party after the results are announced, be it GOA, MP, Karnatka and now Pudducherry" said AAP Goa convener Rahul Mhambre.
He argued that AAP is the only alternative for people who want a change as despite all efforts by the BJP and the Congress not a single MLA of AAP has broken away from the party till date and added that this will not happen in future too.
Sending patients to
Udupi for cataract
surgery draws flak
PANAJI: AAP on Monday castigated the BJP-led government in Goa for risking the lives of Goans by taking them all the way to Udupi for eye surgery even though total rest is recommended after the surgery.
AAP Goa leader Doc Vibhas Prabhudesai said the so called eye camps under the heading Vision for All is actually a farce and is nothing but an eye wash to mislead the people that the government is doing something when in reality it is risking the lives and vision of the people.
"The government should create facilities to perform these operations at Goa Medical College, district hospitals and even the Ponda hospital instead of taking the patients all the way to Udupi," he said.