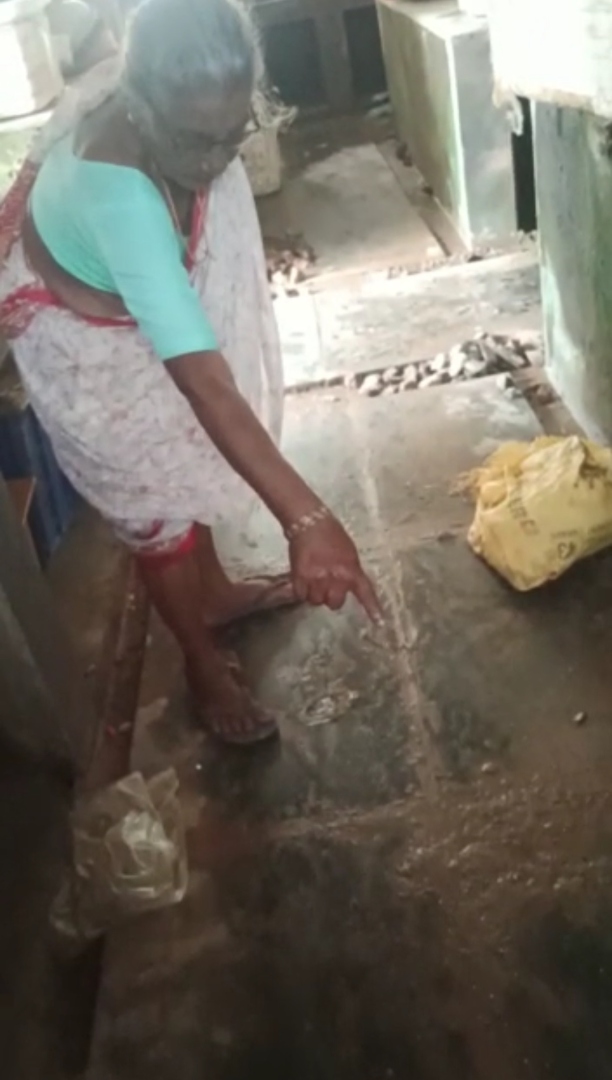 CANACONA
Forget fish lovers, even the women who sell fish have been staying away from visiting the badly preserved Canacona municipal fish market which is dirty and home to crawling worms.
The atmosphere in and around the only fish market of Canacona municipality, located in the heart of Chaudi town, is pathetic and unhygienic.
The fisherwomen of Canacona have been accused of not using the market area to sell fish and instead often taken to task for blocking public movement in the space outside the complex.
"How can one even can sit on these platforms inside the fish market which are full of worms and other pests all around? This market has not witnessed a clean-up of any sort for months together, nor a single drop of water is ever used to clean the accumulation of fish waste," said a fisherwoman pointing to the worms crawling on the platforms.
Incidentally, while the entire fish market has a vitiated environment which is not favourable for humans to occupy let alone visit, the surroundings are equally poor with choked drainage and toilets dilapidated and doorless.
While most fisherwomen seldom occupy the market platforms, women squat out in the open to sell fish.
Initially, a few women braving the poor conditions sat inside the market with fish but failed to get buyers. Unwilling to enter the market, the customers instead purchased from the fish vendors sitting outside. Later, all the fish vendors, who had their fish-selling plots inside the market, began sitting out in the open and doing business.
Pointing to the inhumane situation at the fish market, councillor Dhiraj Naikgaunkar sought immediate attention from the council demanding a clean-up of the mess due to the poor functioning of the civic body.
"Canacona municipal council should immediately take the team responsible to maintain the cleanliness of this market to the task. The reported reason not to clean the existing and working market because a new one is planned doesn't hold good for any common man," Naikgaunkar said.
When questioned, CMC Chairperson Simon Rebello said the concerned authorities are already directed to maintain the cleanliness of the fish market, but at the same time construction of a new fish market is on the anvil.
"Yes, certain expenses are required to maintain the existing market, but a few feel that expenses now are not required, especially when the municipality is already bracing up to demolish it for a new market."
"CMC has already received Administrative Approval of Rs 3.65 cr to construct a new state-of-the-art fish market for Canacona which will have a capacity to accommodate approximately 200 fish vendors. With this, not only will Canacona get a full-fledged fish market, but all the fisherfolk selling their catch across the municipal streets will be accommodated in the market," he said.