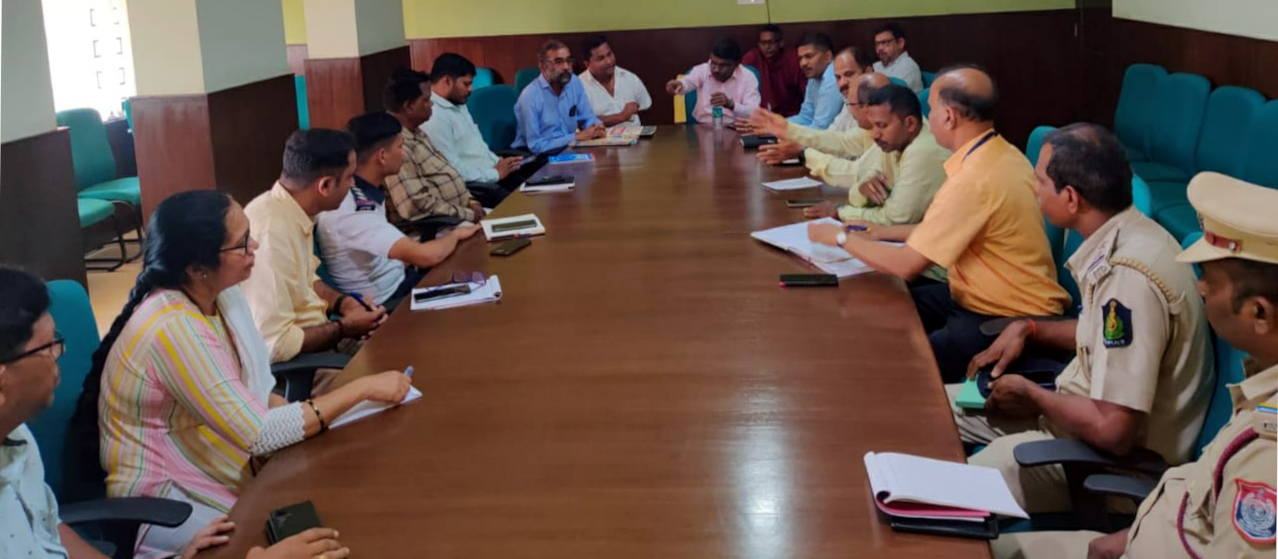 CANACONA
Canacona Shigmosthav Samittee Chairman and Speaker Ramesh Tawadkar has directed government officials to hold and extravagant Shigmosthav parade in Canacona on Tuesday but with disciplined planning and minimal inconvenience to public.
Tawadkar chaired a meeting with government officers at the Government Rest House in Shristhal, to chalk out a detailed plan for the Shigmosthav floats.
The Shigmosthav floats will start from below the flyover of Manohar Parrikar Canacona Bypass Road at Char-Rasta at 4.30 pm and will conclude at Shri Gaitonde Maidan in Chaudi.
Tawadkar made it clear that traffic is not disrupted anywhere during the floats.
As the highway traffic on MPCBR will not be affected in any manner, the NH66 road from Nagorcem to Shri Gaitonde Maidan will be closed for general traffic only during the float parade.
However, emergency vehicles will be permitted/released through this route, while all other vehicles will be have safe passage through the Xeller-Ponsulem route.