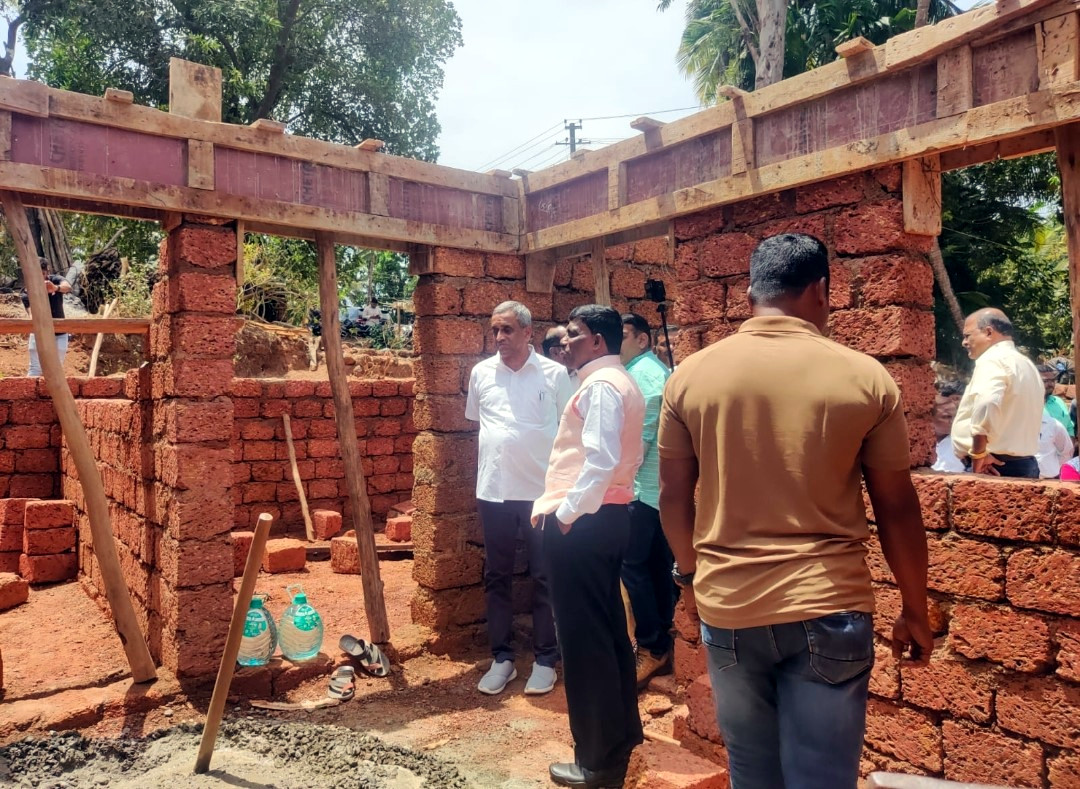 CANACONA
Power Minister Sudhin Dhavalikar on Thursday said electricity works worth Rs 150 crore would be taken up in Canacona within the next two years.
Dhavalikar was speaking to reporters during his day-long visit to Canacona after meeting the officials, elected representatives and inspecting sites where four houses are being constructed for the poor and needy under the Shram-Dham initiative.
"The electricity department will spend Rs 150 crore for infrastructure development in Canacona and this includes underground cabling of ST lines, HT lines, other overhead alignments passing through forests and upgradation of transformers. We will complete these works within the next two years," said Dhavalikar, when asked what would Canacona get from his ministry.
After visiting four construction sites to build houses under the Shram-Dham initiative at Ordhofond, Kumbegal, Ziltawadi and Ourem-Palolem, Dhavalikar went on to lay foundation stone for a fifth house, which is being constructed at Agonda under the same scheme undertaken by Balram Charitable Foundation, a trust launched by Speaker Ramesh Tawadkar.
Dhavalikar praised Tawadkar for taking the initiative to construct houses for the poor and needy.
Dhavalikar later convened a meeting with officers and elected representatives, where he sought a report on various works undertaken by the villages and Canacona municipality.