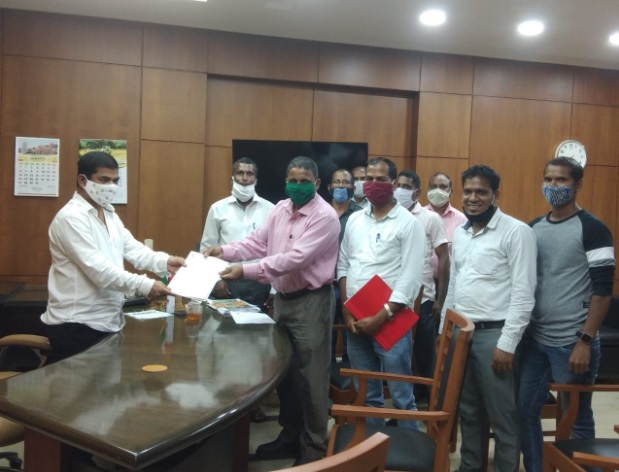 SANGUEM
The Adivasi Sangatna Quepem recently submitted a memorandum to Deputy Chief Minister Chandrakant Kavlekar in his office at the Secretariat demanding an amendment to the Agricultural Tenancy Act 1964, Mundkarial Act 1975 and to do away with the NOC under Section 49(6) of Town and Country Planning Act for mundkars who want to purchase the mundkarial/tenanted areas out rightly.
That as per the present procedure followed by the Revenue court once a tenant/mundkar is declared, he has to file a separate application for the purchase of the tenanted area. If there are several landlords, it is difficult for the tenant to serve all the respondents in both declarations and purchase application and in some cases, it takes years together for the service itself. In the bargain, the poor tenant has to incur a huge amount and waste a lot of time. Therefore, the association has demanded to simplify the procedure thereby allowing the tenants to file purchase application in the declaration application itself.
The association also demanded to do away with NOC under section 49(6) of the Town and Country Planning Act 1974, for mundkars who are intending to purchase the area surrounding their Mundkarial house from the bhatkar, outrightly without mundkar declaration.