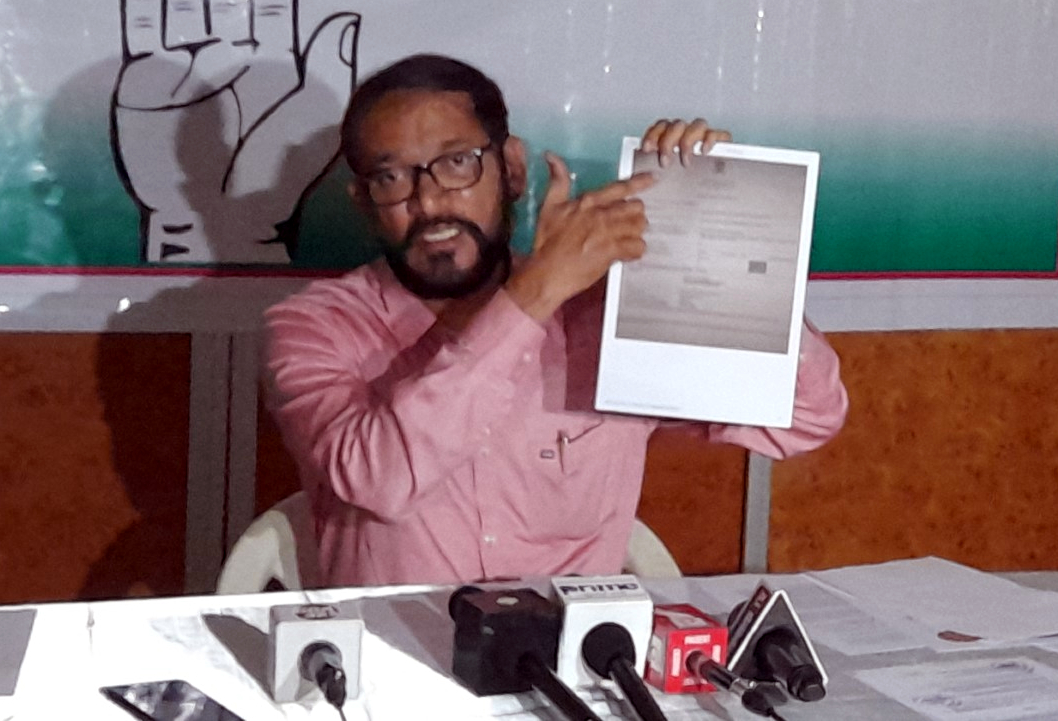 Photo Credits: Manuel Vaz
PANAJI
Refusing to let the Silly Souls Cafe and Bar issue die down, former GPCC president Girish Chodankar produced more documents before the media claiming that the business is run by the family of Union Minister Smriti Irani.
The claims come against the backdrop of the Delhi High Court stating that the Union Minister and her family are not owners of the restaurant.
Chodankar has further demanded the Chief Minister Pramod Sawant to break his silence on the issue and also demanded that PM Narendra Modi sack Irani for lying.
Speaking to reporters in Panaji on Wednesday, Chodankar said her family is involved with the bar and restaurant as her husband and children are part and parcel of the company which has promoted the Silly Souls Cafe and Bar at Assagao.
"The cafe and bar, and the company Eightall Foods and Beverages LLP are having the same GST number. The registered office of Eightall Foods and also that of cafe and bar is also same.
Without connection between the two, there cannot be same GST number and also the same registered address," Chodankar pointed out.
"Silly Souls is promoted by Eightall Foods, which in turn is promoted by two firms Ugraya Agro Farms Pvt Ltd and Urgaya Mercantile Pvt Ltd. In Irani's affidavit before the Election Commision, her husband has said that he owns the two firms," he informed, while flashing a copy of the affidavit.
"Further, in her TV interview, Irani's daughter has clearly stated that she is running the Silly Souls Cafe and Bar. After the interview, Smriti Irani then praises her daughter on social media by saying that she is proud of her for having becoming an entrepreneur at a young age," Chodankar informed and added that with the fresh evidence, it leaves no iota of doubt that the Union Minister's family runs the cafe and bar, as it is promoted her family's business firms.
"Chief Minister Pramod Sawant, who also holds the excise portfolio, cannot remain silent anymore and has to come clear on the issue. The Prime Minister should also step in and take action by dropping her," Chodankar demanded.
When asked whether the issue shouldn't be settled in the court, Chodankar shot back, "Whether the matter is in the court or not, the court has not told me not to speak about it."
When pointed out that the court has also said the restaurant does not belong to Irani's family, Chodankar said, "We never said that the restaurant belongs to them but that it is run by them."
He also said that Congress leader Jairam Ramesh will produce the evidence before the High Court when they get the opportunity to do so.