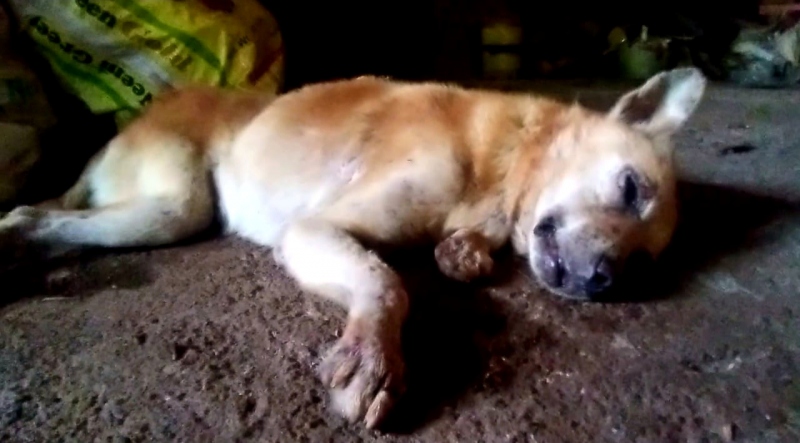 SANGUEM
A dog has been considered man's best friend and there have been many tales of bravery among dogs loyal to their owners.
In one such incident at Netravali in Sanguem on Friday night, Amit Naik, an animal lover who has over 60 pet dogs, said one of his dogs sacrificed its life to save his family from a cobra that was about to enter their house.
The incident came to light when Naik and his family woke up on Saturday morning and were startled to notice an injured cobra just outside the entrance of their house. The snake, injured at three places, was unable to move and subsequently died of injuries.
"I then rushed to see my dogs but found one of my dogs missing and was upset to find the dog died from a snake bite," recalled Naik.
Naik believes that his pet dog had fought valiantly with the cobra and prevented it from entering his house.
"Had the snake entered the house at night, it could have endangered my family, which includes my 7-year-old son and 8-month-old baby."
Despite having over 60 pet dogs, Naik said he was particularly attached to this dog after he had found it abandoned at the Curchorem market.
"Someone had left this dog to fend for itself at the Curchorem market area about eight years ago," said Naik.
"The dog was very weak and could not consume regular food. A veterinary doctor had advised saline infusion for the dog every two hours for 15 days."
Such was his dedication that Naik stayed in Curchorem for 15 days to look after the stray dog, nurturing it back to health.
"After 15 days of regular saline infusion, I took the dog to my house in Netravali. I never realised that this dog would one day save my family."
"Our faithful pet saved my family by sacrificing his own life as if the dog was repaying us for having saved it eight years back," added Naik.