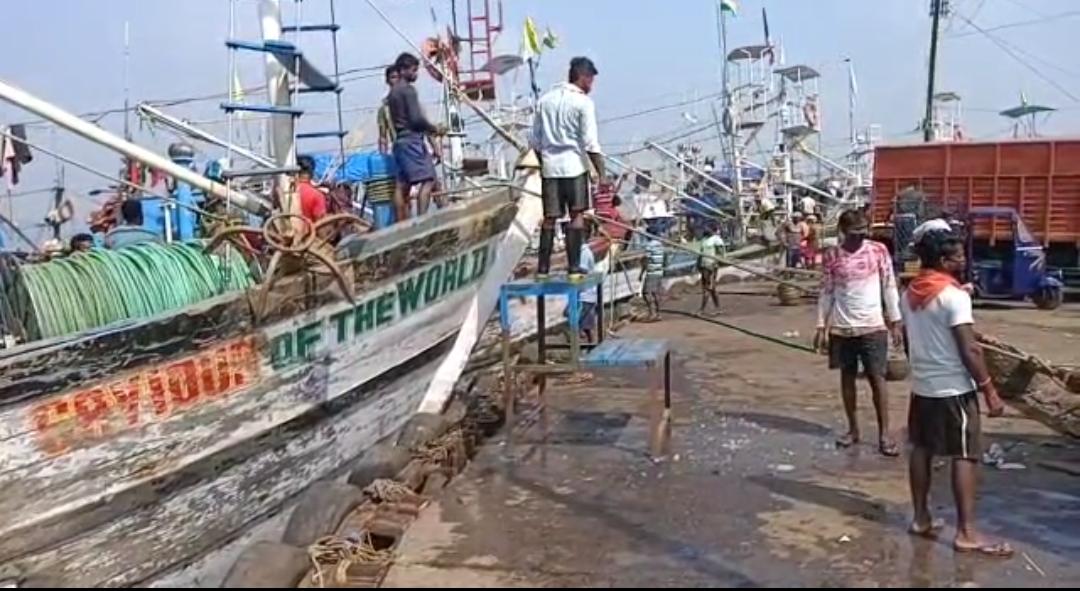 VASCO
Goa Fishing Boat Owners Association ( GFBOA ) president Jose Philip D'Souza said that the fishing season was good across Goa but not in Vasco due to dilapidated fishing jetty wherein many wooden boat owners had not ventured in the sea fearing damage to their boats at the Kharewado jetty. D'Souza was speaking to reporters on Tuesday, a day ahead of the fishing ban.
DSouza also said that the jetty had become hollow and the government would be held responsible if there were any casualties at this jetty like the sinking of a tempo parked on the jetty . D'Souza also said that all the workers had been sent back to their States by special arrangements on buses while some labourers had been sent by AC trains and even by flights due to the fishing ban.
" The season was good across all centres but Vasco has suffered because the jetty is dilapidated and many wooden boats have not engaged in fishing throughout the season because they could get damaged when they arrive alongside to offload the fish and the repair cost exceeds the profits. We cannot carry out repairs on this jetty because we need port permission and despite many assurances from central and local leaders, nothing has been done about this jetty. Except Vasco, all the fishing jetties across Goa are fantastic and we wonder why Vascokars have been neglected," said D'Souza.
" We have been repeatedly asking for an extension of the jetty and while we were promised a fishing harbour, the existing jetty given to us around 45 years ago is dilapidated and things are getting worse every passing day and parts of the jetty have worn out and the base has become very hollow.
"We are forced to use this jetty but I want to place on record that the government will be held responsible in case of any casualties at this jetty. We have many tempos and other vehicles arriving to take fish at the jetty and if the jetty collapses or the vehicles sink or anyone dies here, the government will be held responsible because they have ignored our repeated demands to have the jetty repaired or give us an extension of 70 metres to accommodate more boats or to divide the load of various vehicles at the jetty, " said D'Souza.