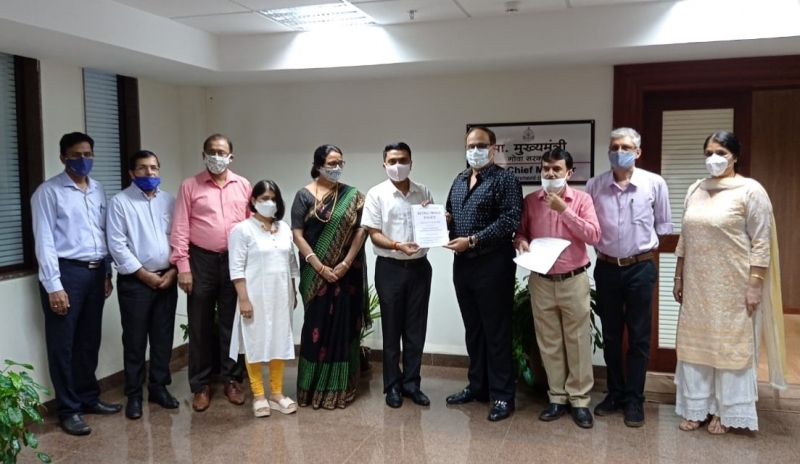 PANAJI
Goa Chamber of Commerce and Industry (GCCI) in association with the Department of Commerce, SS Dempo College of Commerce and Economics, has prepared a Draft Retail Trade Policy for the State.
A copy of this draft policy was handed over by GCCI president Manoj Caculo and Dr Radhika Naik, Principal of SS Dempo College of Commerce and Economics to Chief Minister Pramod Sawant on October 16.
Rajesh Bhatikar, administrator, Dempo Charities Trust, Gauri Tamba, vice-principal, Dr Aruna Mesquita e Noronha, Dr Harip Khanapuri, Hari Kaul, chairman, GCCI Retail Trade Committee and R S Kamat, director-general, GCCI were present. The chief minister assured to request the relevant departments of the government for their comments on the draft policy and ensure that the State has its policy soon.
From among the various sectors of Goan economy, the retail segment is expected to see the highest growth, particularly in verticals specific to food and grocery, electronics, furniture and furnishings, fashion and clothing, restaurants, pharma, technology, online services and niche e-commerce brands. Therefore, there is scope for the high growth of the retail business in Goa.
However, the lack of a formal retail policy for Goa can hamper further growth of retailing business in the state. Goa requires a comprehensive and state-centric retail policy to address its specific concerns focusing on both consumer and vendor protection, and enforcement and timely redressal of issues at every level, a GCCI press release stated.
The State retail policy should serve as a regulatory framework that the retail sector shall abide by, clearly defining the role of the government and the retail sector in Goa. The policy should provide a thrust to the retail industry for goods and services, considering the state-centric issues for sustainable growth and development. The policy should also pre-empt trade malpractices in the interest of the stakeholders and establish high standards of consumer protection through mechanisms of self-regulation by the retail industry, the release highlights.