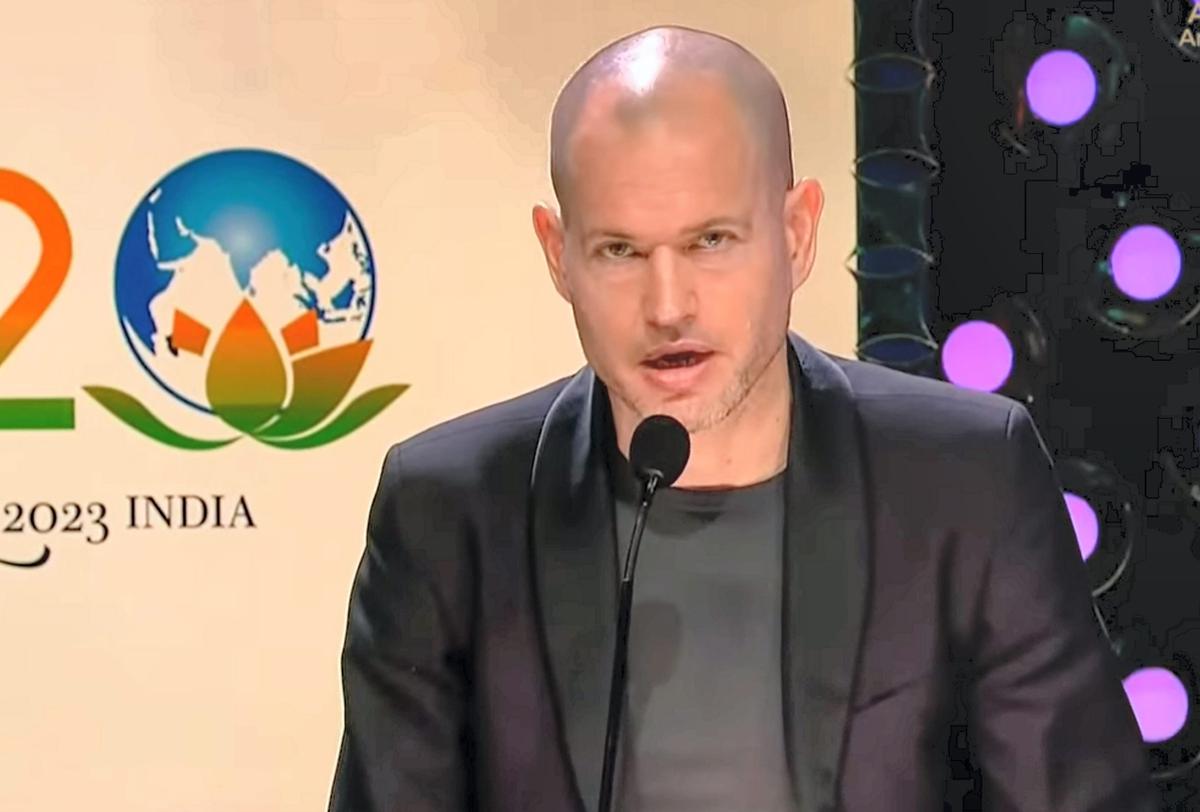 PANAJI
Israeli filmmaker Nadav Lapid has strongly defended the comments he made from stage at the closing ceremony of the International Film Festival of India here in Goa on Monday in which he stirred a row by calling 'The Kashmir Files' a "propaganda, vulgar" movie.
In a live interaction with the India Today television channel, Lapid, who headed the Jury at the IFFI, said he was a private person and not the property of the Israeli government or anyone else. He was invited to be the head of the jury by IFFI because of his expertise as a filmmaker and that he had been on juries of film festivals across the world "many, many" times including at Berlin, Venice and Cannes.
Lapid said, as an artist and filmmaker, he commented on the film and not on the Kashmir tragedy nor was his intention to hurt anybody's sentiments.
At the closing ceremony of IFFI, Lapid who headed the jury along with four others including one Indian filmmaker, had expressed surprise that "The Kashmir Files" had been included in the list of 15 films of the competition section of the festival.
When told by India Today's Rahul Kanwal that his comments had stirred a huge controversy prompting the Israeli Ambassador to India to condemn it and apologise, Nadav shot back: "Politicians have a way of manipulating and using such cases (controversies) for political gain."
He went on to add that he is a private person and he owes no explanation to the Israeli government or the Ambassador, for his comments which he felt was his job at the IFFI.
"I was invited by the IFFI and it was my duty to give my opinion on the films in the festival," Lapid said, adding that he is aware that there will be many who think it is a great movie and he respects that view.
"Yet, what I said was my opinion on the film and I think it is my duty to give my opinion," he further said in his conversation with Kanwal.
Meanwhile, speaking to an Israeli media outlet, Ynet, Lapid said, he was apprehensive the whole day after having made the statement and the subsequent controversy it stirred.
"There was apprehension, and there was discomfort. I didn't know what the dimensions would be, so I did it with some apprehension. Yes, I spent the day apprehensive. Let's put it this way: I'm happy to be on my way to the airport now," a loose translation of what Lapid told Ynet published in Hebrew, read.
"When I saw this movie, I couldn't help but imagine its Israeli equivalent, which doesn't exist but could definitely exist. So, I felt I had to, because I come from a place that is itself not reformed," Lapid also said in his comments to Ynet.