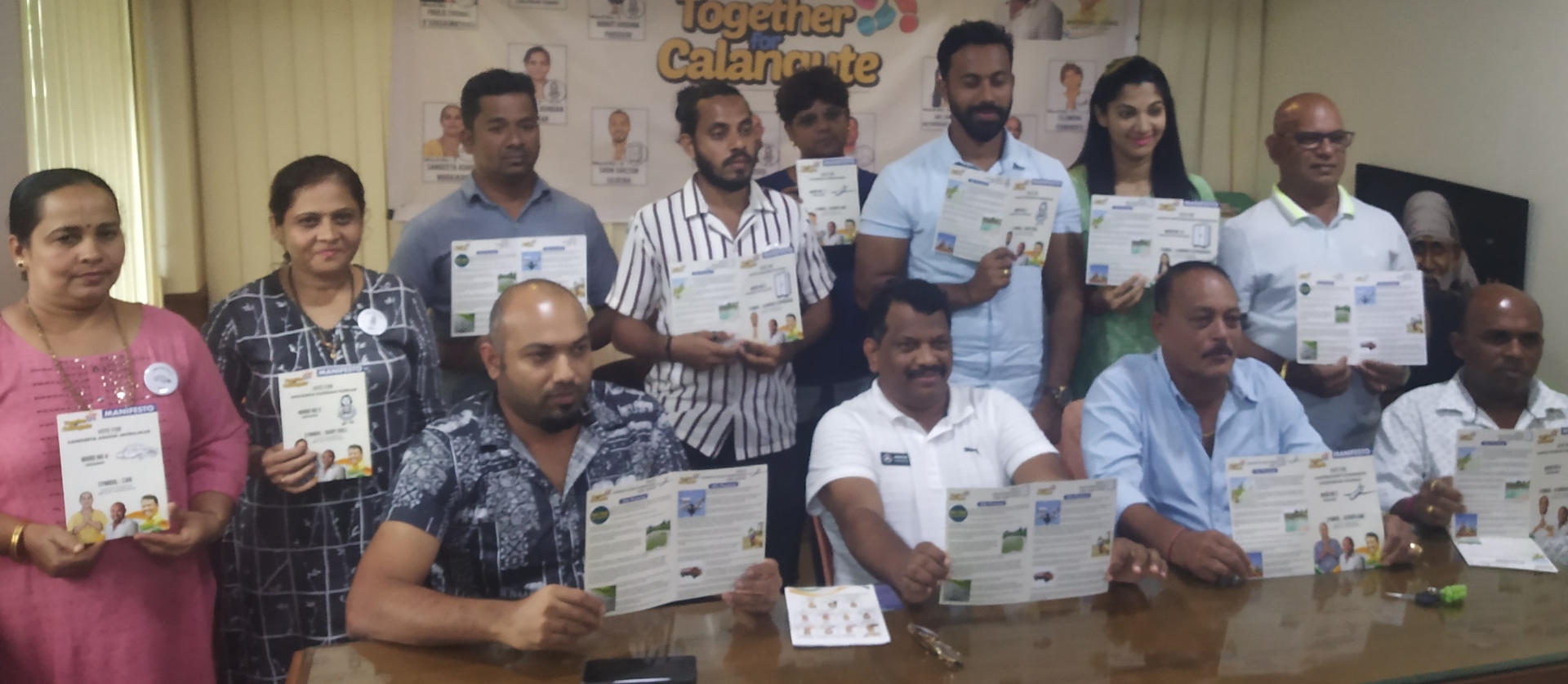 MAPUSA
In a bid to capture the imagination of the voters in the coastal village, the 'Together for Calangute' panel has promised to supply free water through tankers and not to increase panchayat tax for the next five years if people voted them to power in the panchayat elections.
The panel also vowed to restart the 'Calangute Talent Village Development Academy' which provides coaching classes in karate, yoga and other activities to children and the 'Mission Green' campaign of providing seeds, plants and fertiliser to local farmers.
"We have made people-centric promises to the villagers. Until the PWD does not augment the pipeline water supply, the Calangute panchayat will supply water through tankers for free. We also plan to start water harvesting in the village," said Calangute MLA, Michael Lobo.
The Calangute MLA was addressing a press conference after releasing the manifesto of his 'Together for Calangute' panel on Friday. Former sarpanch Shawn Martins and all the candidates were also present.
Lobo also said that the sewerage treatment plant was ready and in the first phase individual connections will be issued to people soon after the monsoon season.
He said his panel has fielded seven new faces including some youth giving the villagers a choice to elect good candidates.
"Shawn Martins will work with the team even after the panchayat elections to bring about wholesome development in the village," he said.
'Govt must stop wasteful expense and fund VPs to tackle stray cattle instead'
MAPUSA:
Calangute MLA, Michael Lobo said the government should stop wasteful expenditure and instead channelize the funds to local panchayats to tackle the cattle menace.
"Instead of spending crores of rupees for food while organising political events, the funds could be utilised for something better like taking care of the stray cattle that move around on roads in villages and are a threat to motorists," Lobo said.
He said two or three panchayats could be clubbed together and adequate funds could be made available to them to tackle the cattle problem.
He also said the government should encourage gaushalas which take care of the injured and stray cattle.