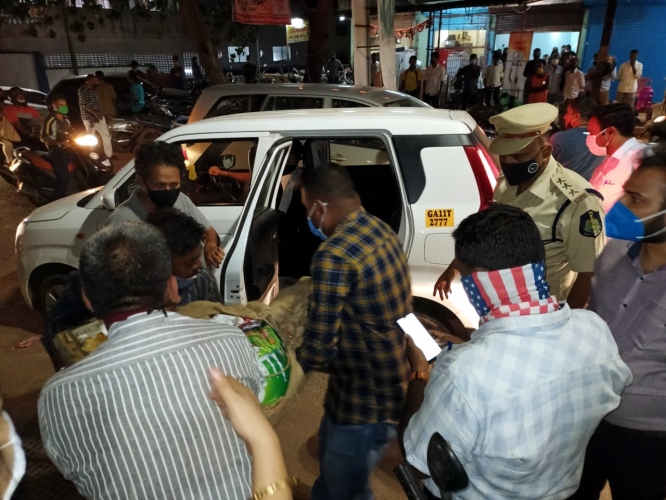 Photo Credits: Vikram Nayak
VASCO
Mangor witnessed tense moments on Monday evening after authorities confiscated the statue of Babasaheb Ambedkar which was being planned to be installed at a public place.
A huge crowd arrived at the site and resisted the move, as Mormugao Dy collector Sachin Desai and a police force confiscated the statue, wrapped it in a cloth and took it away.
Residents claimed that the statue had been brought from donations in the locality.
Later speaking to reporters, Desai said there was no permission to install the statue.
"Someone had erected a statue at a public place without taking permission. We have removed the statue and anyone can come and claim it, if required and it will be handed over."
"No one can erect a statue at a public place without permission. Besides, we also have a model code of conduct in force and such things cannot be permitted," said Desai.