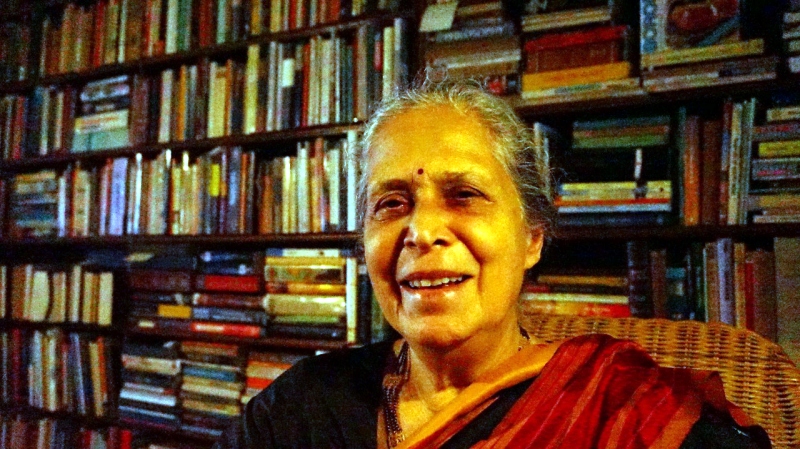 OBIT
For people of my generation, Maria Aurora Couto descended suddenly onto our world sometime in the 1990s, first in a small way, and then in full blast. Like other returning expats, who spent a lifetime outside Goa, she was talented, well connected and able to get things done.
Over the next two decades, she grew into a guiding light, a big-time source of encouragement and someone ever-ready to take Goa to new directions and untried paths. She will be remembered for her mentoring and much more.
She crafted four well-received and much-noticed books and earned a Padma Shri. She supported a children's library in her village, gave prizes for short stories, and project Goan literature on a wider stage.
But others sometimes saw it differently. Dr Couto had her own set of critics, few but sharp. She did acknowledge this.
In a January 2021 CCRTV interview, amid the pandemic at her impressive home in Carona, Aldona, she said: "My book [some part] is very unpopular. There have been people, friends and even priests who told me straight, 'We didn't like your book at all.'" [https://tinyurl.com/y8rw99nq]
But Dr Couto earned respect for pushing the growth of Goan writing in English and translation -- both rather orphaned fields today. She gave credibility to both the D D Kossambi Festival of Ideas (of the Goa Government) as well as the Visiting Research Professors Programme of the Goa University.
Her books were on the writer Graham Greene (based on her PhD), two on her life and times (Goa: A Daughter's Story; and Filomena's Journeys: A Portrait of a Marriage, a Family and a Culture). The last was a translation of Braganca Pereira's monumental work as Ethnography of Goa, Daman and Diu.
Two of her books told her family story, her young years in Dharwad (or Dharwar) from the age of eight, her dad's battles with alcoholism, in sometimes painful detail.
They explained the life and times of a fast-changing Goa by an author whose own years underwent many a roller-coaster ride. Her family has seen luxury and elitism, hard times and uncertainty, as has been the fate of many from the former Catholic elite (now disempowered in political and maybe cultural terms) in the Goa of today.
It was the choice of a perspective that perhaps made critics like the late historian Dr Teotonio R de Souza, and the Canada-based writer Ben Antao, write rather critically of her work.
"When I was asked to write this book by Penguin, I told them not to expect me to write a touristy kind of a book. That I wanted to understand Goa for myself, Our culture. Who we are," she explained in that interview.
She was a devout believer, but very upset with issues like the Inquisition (the reading of which we disagreed over). While writing the chapter on this topic she was "totally shocked and couldn't sleep".
Even today, she saw the gaps between sections of Goans growing. "If we are drawing apart, part of it is because we are insecure. Part of it is inflicted by leaders in our community, politicians, some parts of the Church," she said.
She attempted to wield an appreciation of the good that came even from Portuguese times to Goa, together with the need to avoid feeling superior to our own cultures, religion or ourselves. Dr Couto also found it strange that Goans would wonder about her religion and culture because she chose to wear "a sari, a plat, a bindi, and a Mangalsutra."
Her book was being debated when the issue of "Christianity, conversions" came about, she said.
She was troubled by the fact that Catholics and Hindus in Goa, while they lived in peace, hardly had any contacts among themselves (a situation now changing). "If we follow our religions, and not be divisive, it's up to us to see what connects us."
For some time, Dr Couto was in indifferent health, and her participation in literary events had slowed down. A few days back, news came that she was in the hospital. We can now only celebrate her life, a life well-lived and which obviously made a difference to Goa.