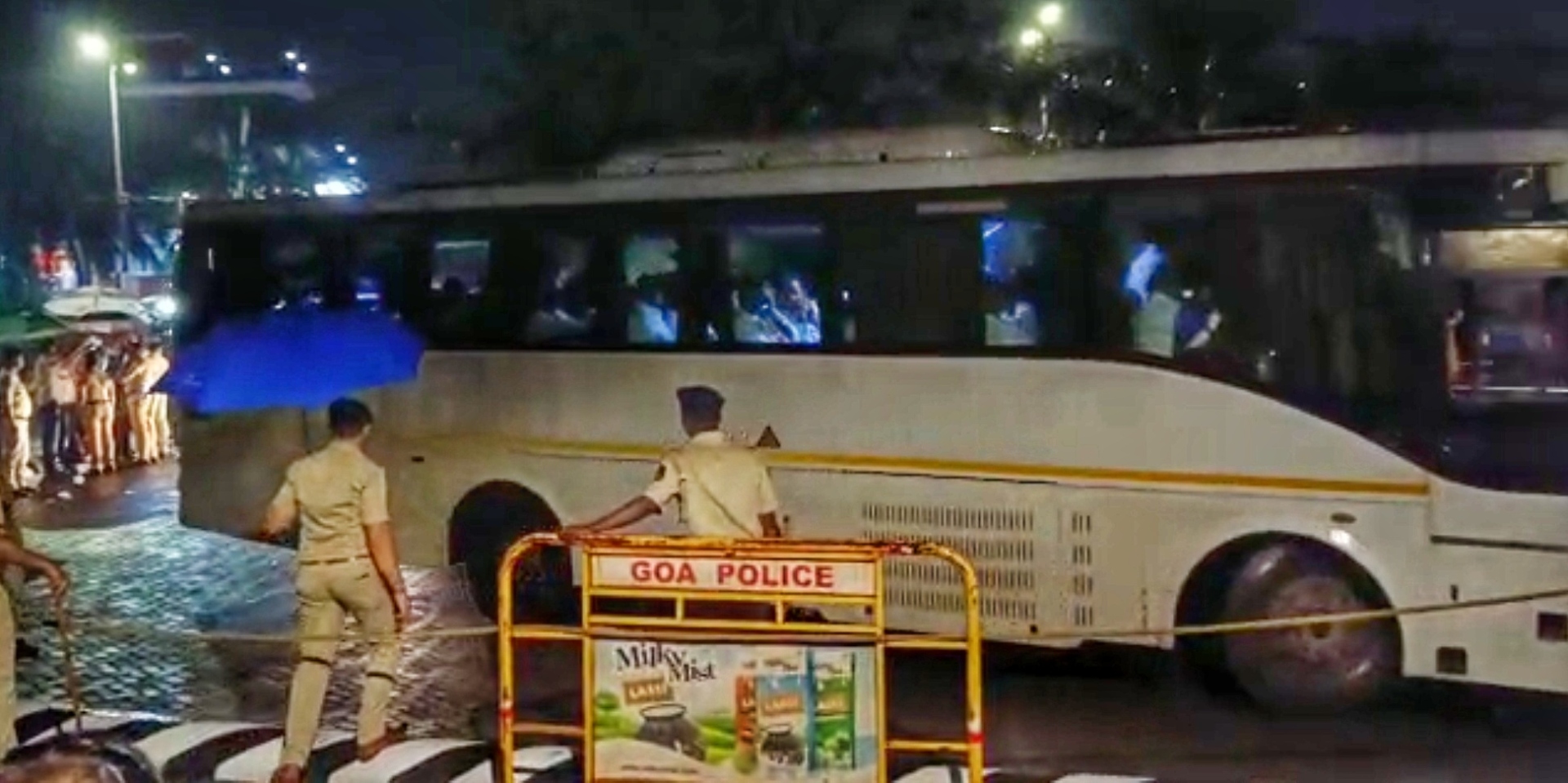 VASCO
The rebel Shiv Sena MLAs from Maharashtra arrived in the State by a chartered flight from Guwahati amid intense political drama and heavy police security at Dabolim airport on Wednesday night.
The chartered flight is believed to have landed at about 9.45 pm and two coaches were sent to pick the rebel MLAs and move them to a starred hotel in Dona Paula.
A heavy police force was deployed at the airport to ensure the security of the rebel MLAs and to prevent any untoward incident. Police directed all private vehicles and taxis to move away from the main departure terminal.
The Shiv Sena rebel MLAs are reported to have left the airport from the cargo gate at about 10 pm, in a bid to avoid media persons stationed at the arrival terminal of the airport.
Mediapersons were not allowed to enter the hotel.
Chief Minister Pramod Sawant visited the hotel around 10.45 pm.
The political developments in Maharashtra, set off by Sena leader Eknath Shinde's rebellion, culminated on Wednesday evening with chief minister Uddhav Thackeray resigning ahead of a floor test in the Assembly.