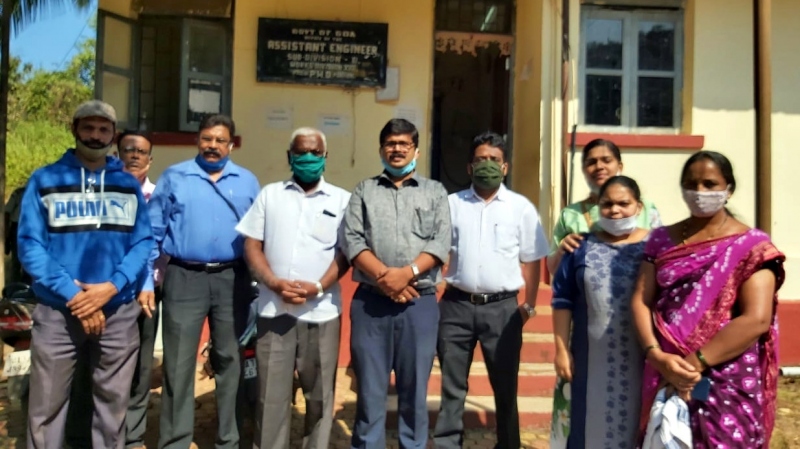 PPERNEM
The Pernem Taluka Nagrik Samiti on Friday marched to the PWD office in Pernem to complain about water shortage in Pernem taluka.
The Samiti members accused officials of failing to keep a check on their workers who were not discharging their duties efficiently.
The Samiti President Rajmohan Shetye demanded information about the junior engineers, their demarcated work area, contacts, operators and the timetable of water being released to the taluka.
He said the PWD must inquire into the reasons for the water shortage in Pernem taluka so that steps could be taken to address and resolve the problem.
Vyankatesh Naik said if workers are lethargic about their work and fail to release water on time, senior engineers should pull up these errant workers, else the Samiti would identify those workers for dereliction of duty.
Advocate Sitaram Parab suggested a meeting with PWD officials, workers and Samiti members to resolve the water shortage issue.
Divakar Kotkar sought to know the reasons for the water shortage when Goa had received excessive rains this season, while Suryakant Chodankar claimed that many pipelines are nearly 40 years old and need to be changed immediately.