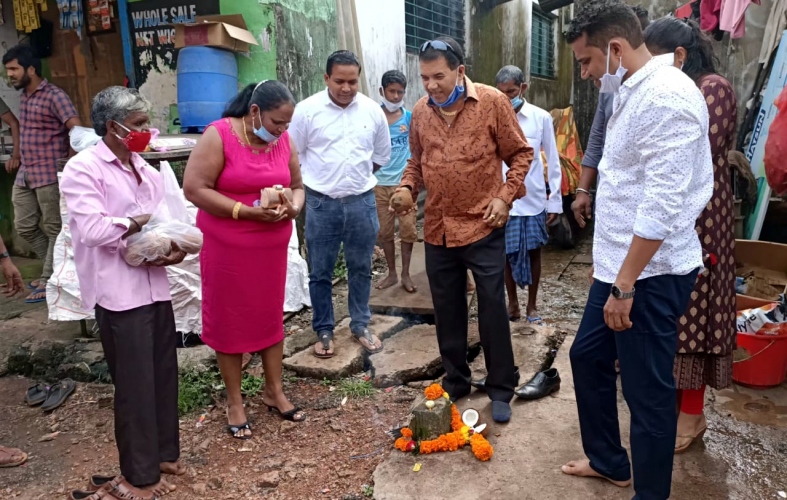 VASCO
Sancoale panchayat has tendered around 22 development works worth around Rs 75 lakh and some of these projects were launched on Tuesday.
Stating this to reporters alongside the launch of development works by the Panchayat to mark the birthday of Ward Panch and former sarpanch Girish Pillai, Sancoale Sarpanch Ramakant Borkar said the panchayat will launch drainage works, inaugurate a park and shift high tension wires.
"We have put Panchayat development in gear and works will continue for the next 18 months in phases. We Panch members are united and fit to take up development works," said Borkar.
Borkar blamed Cortalim MLA Alina Saldanha for failing to take up development works in Sancoale and sought to know why works have not been taken up on the Kala Bhavan despite several assurances by Saldanha.
"The MLA had launched works to hot-mix this stretch of the road in Zuarinagar last year, but it has never commenced as yet and we want to know if the file is pending just because the area is represented by a ward Panch who does not support her."
"This time around, we will take approvals directly from relevant ministers and take up development works directly without the MLA's support," said Borkar.