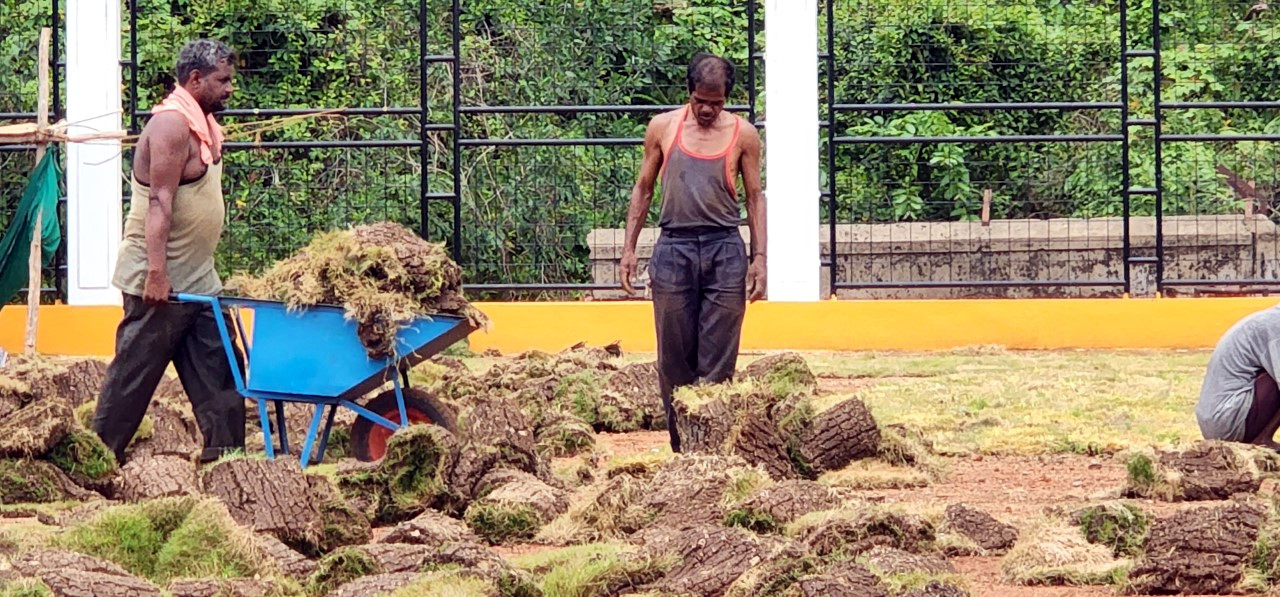 Photo Credits: Uday Sawant
VALPOI
After being stalled for two years, work on the Valpoi Municipal Council (VMC) ground has gathered pace, but the much-awaited project will only be ready after the rains.
The government had sanctioned Rs 1 crore for the development of the ground four years ago and the VMC took up the task to develop the ground.
However, work was held up for nearly two years, angering players in and around Valpoi who had been deprived of using the ground.
The work finally began last year and now, work to lay the turf is in progress. But with rains barely weeks away, it is unlikely that the ground will be thrown open to players before the rains.
Sources said a number of works cannot be carried out during the rains and suggested that the ground can be made available to players only after the rains.
When contacted, VMC Chairperson Sehzain Sheikh said work on the ground is in the final stage.
"At present, work to lay the turf is in progress and the VMC will try to make the ground available to players at the earliest," said Shaikh.
"After taking over as mayor, I have made sincere efforts to expedite work on the ground. We have been inspecting progress on the ground from time to time and we have told the contractor to complete the project as soon as possible."